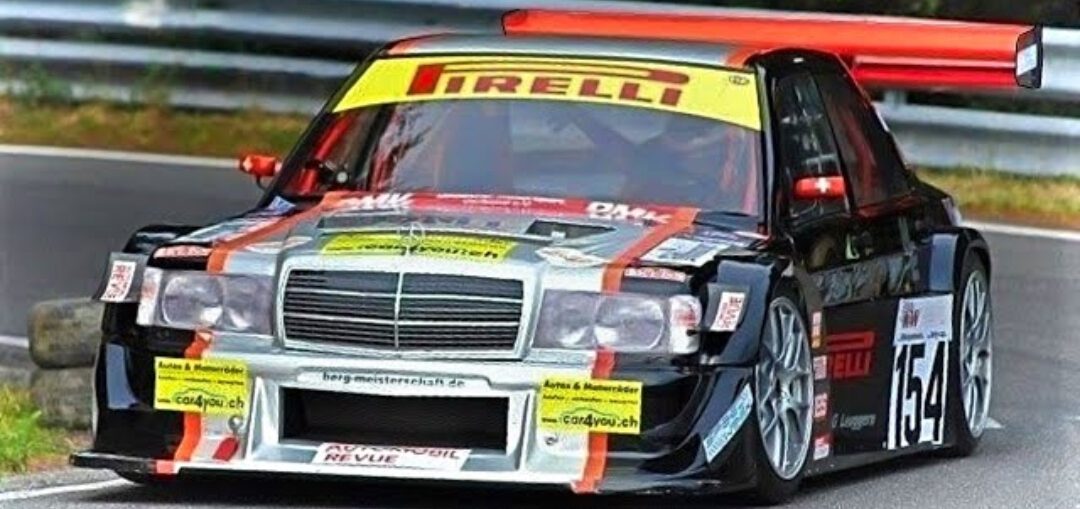 This is a bit of a remake of one of their previous videos but they added some random clips they haven´t shown before, to celebrate one of the most Iconic European Hillclimb Monsters ever and one which will return to action very soon. Look at this one as a kind of prologue of what´s to come. Mercedes 190 Judd V8
It is one of the most recognizable Monsters ever in this Sport, the Judd V8 powered Mercedes 190 of Reto Meisel, a spaceframed 870Kg machine, making use of a LMP derived Judd engine capable of over 550Hp/10.000Rpm.
The first Judd V8 creation of Reto Meisel before the fantastic SLK340, here we can see the RM1 (the name given to this build) in its final form as it raced between 2013 and 2015, right before retiring. But, in what can only be seen as good news for all Petrolheads out there, this Monster has been fully rebuilt is these last two years and is now ready to come back on specific events to display its fantastic abilities and soundtrack.
Of course it won´t be replacing the mighty SLK, but it will be incredible to experience once again the sight and sound of this true Icon of HillClimb Racing… Follow us also on Facebook, Pinterest or Instagram!
Leave a comment