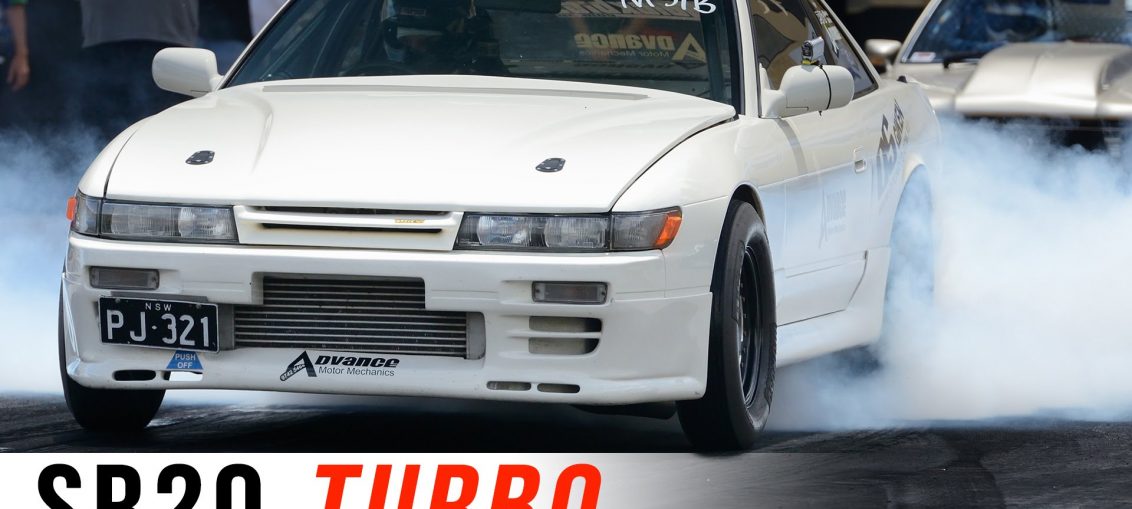 One of Australia's quickest 4-cylinder street cars, PJ's Nissan Silvia has long proved the reliability of the SR20 engine when built right.
Back in 2013 the car first dipped into the 8-second zone still using a 5-speed H-pattern gearbox.
Pressing on the S13 keep going faster and faster still retaining a 71mm turbocharger.
With the aim to go quicker PJ has made some recent changes to the car including a larger Precision 76mm turbo and Haltech Elite computer. However the biggest change has come in the way of an OS 6-speed sequential gearbox.
Precision 76mm turbo @ 43psi
6Boost exhaust manifold, Plazmaman inlet manifold
Haltech Elite 2500 ECU, Pump E85 ethanol fuel
OS-88 6-speed sequential gearbox
OS Giken R3C triple plate clutch
GT-R diff & drive-shafts
Power: 706rwkW / 948whp @ 9800rpm
Race weight: 2830Ib / 1280kg
Built by Advance Motor Mechanics, tuned by Stix
Leave a comment