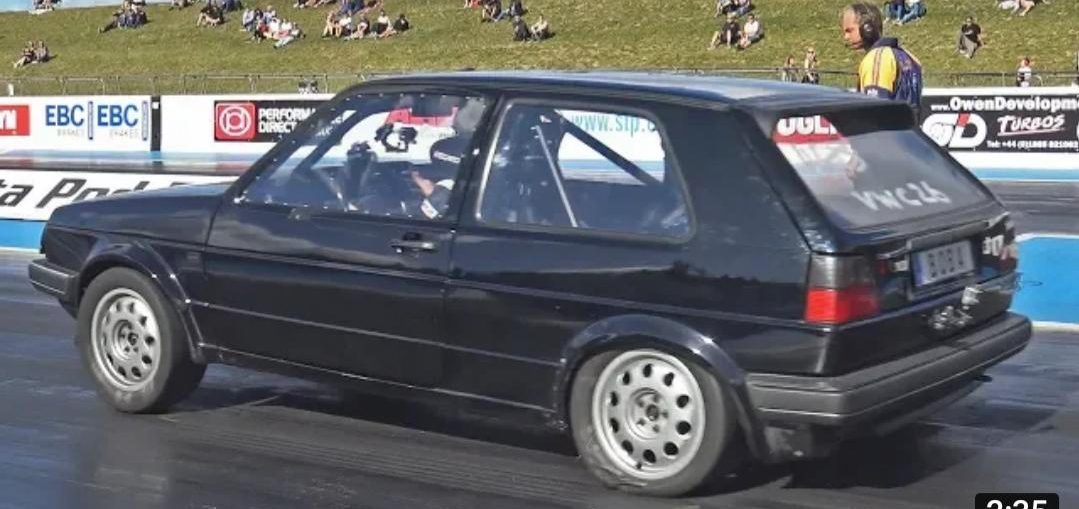 When Boba is in the house you know it's going to be an entertaining watch! Making the trip over from Germany for the 2nd year running to compete in VW Action Boba took 1st place in the Watercooled Class for the Evening Session.
On his first run of the weekend 4.2 Bar of Boost proved to be a little too much and the car lost traction veering across into the other lane, turning it down to 3.3 bar seemed to do the trick and allowed Boba to run a nice straight pass of 8.39 to take home top spot.
Sunday Boba turned it back up to 4.2 bar of boost but again suffered with traction loss and on the 4th run suffered a mechanical failure. Watch the video, leave a comment and follow us also on Facebook!
Leave a comment