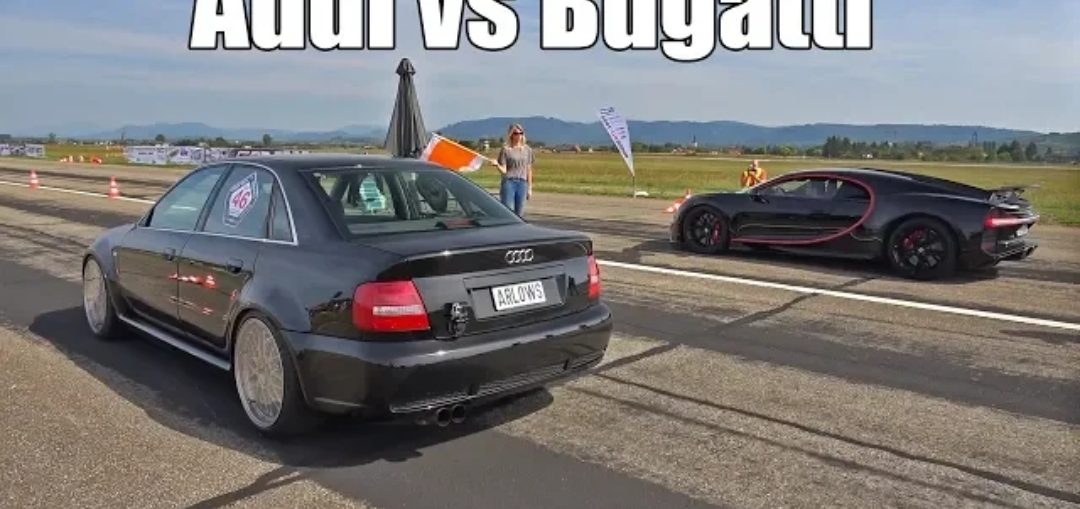 The well known Audi S4 B5 with 1300HP races against the all new Bugatti Chiron with 1500HP! We are a big fan of this Audi S4 and the sound of this one is priceless!
The Chiron did some drag races against other supercars, like the McLaren 720S, Mercedes-Benz CLS63 AMG and the RENNtech Mercedes-AMG GT R. Off course, all the races were won by the Chiron.
But then, Philipp Kaess appeared at the start with his modified Audi S4 B5 equipped with a RS4 turbocharged engine build by Hannover Hardcore. The result is absolutely stunning!
Leave a comment