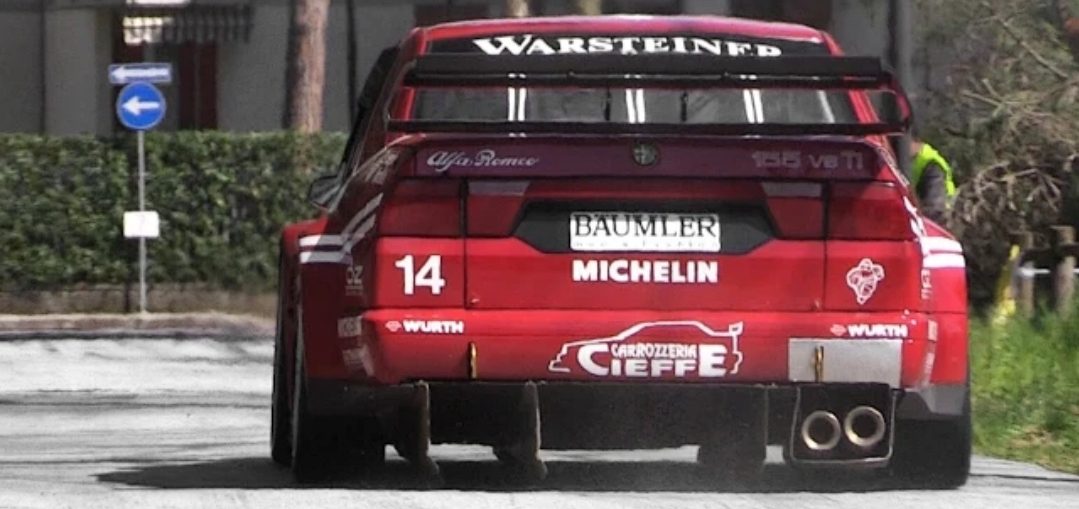 We want to show you a video of a pure Italian motorsport legend: the Alfa Romeo 155 V6 Ti. The one you see here is an ex 1996 DTM, or better called ITC car (International Touring Car Championship),chassis SE065-007, which is nowdays owned and driven by Fabrizio Pandolfi.
This Alfa Romeo Beast has a 690RC 2.5 litre V6 engine which is able to produce a max power of around 490hp and reaches insane high revs of 12000 rpm!
The car was driving around a temporary street circuit created on purpose for the 2015 IHCC (Italian Historic Cars Camaiore), an event organized by AS Camaiore Motorsport to celebrate some of the most iconic Italian race cars made by Alfa Romeo, Abarth and Lancia in the hometown of Nicola Larini (1993 DTM Champion).
Leave a comment