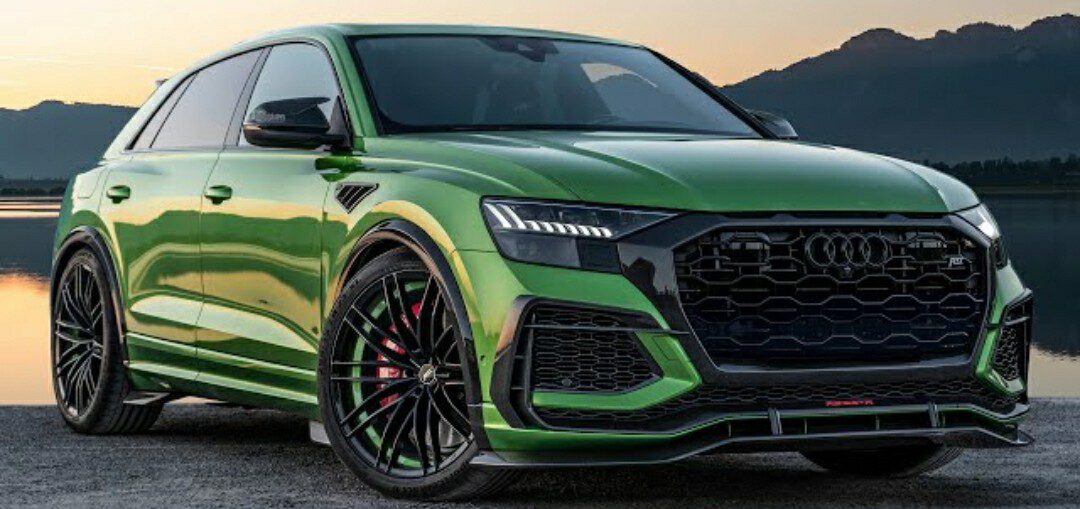 And so, the wait is finally over. After the insane RS6-R and RS7-R from ABT Sportsline, it's time to reveal the third musketeer, the RSQ8-R. So don't you dare miss it!
So, limited to 125 cars only, packed with 740 horses and 920nm, and a full carbon fiber ABT bodykit, this is one hell of a beast. Equipped with the 23" high performance flowforming ABT wheels and a very special electric lowering system. The system has a lower position in dynamic and the ABT Coffee mode when the car is parking.
At the same time – offroad mode is still as high as the stock one. So most of the system are lowering every driving mode, but the ABT just lowers the dynamic to keep the capabilities of an SUV. So, enough talking for now. Enjoy the beast!
Car: 2020/21 @Audi RSQ8-R (1of125)
– 740hp/920nm
– V8 4.0 TwinTurbo Mild Hybrid
Performance:
0-100kmh/62mph: 3.4sec (tested)
Top Speed: 315km/h
Color: Java green metallic + full carbon bodykit
Leave a comment