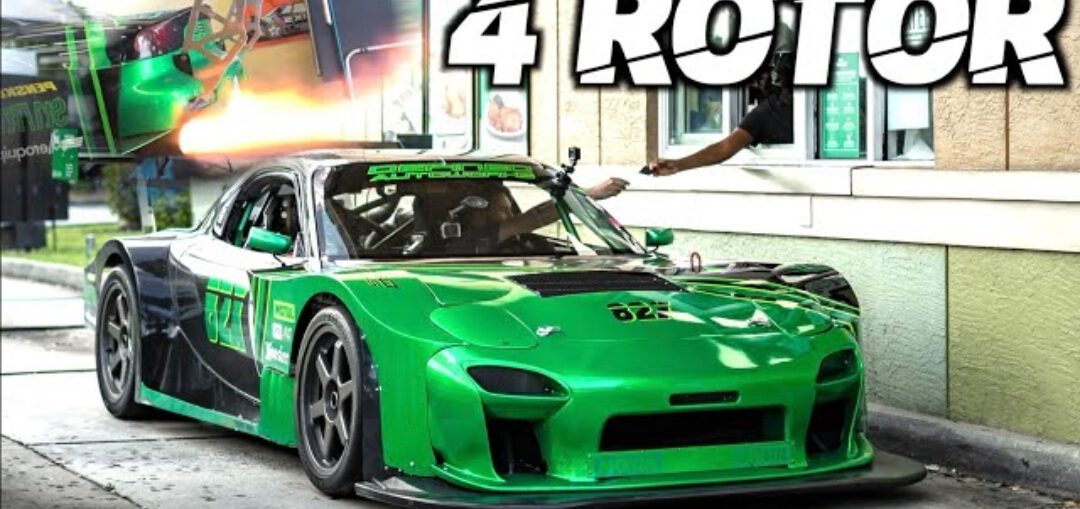 On this very special episode of TRC, they feature the craziest sounding car they've ever filmed! Logan from Defined Autoworks brought his insane 4 Rotor Mazda RX7 all the way from Ohio to come visit them, needless to say they had an absolute blast.
The RX7 makes over 600WHP naturally aspirated and is capable of revving to 11,000 RPM… due to class rules during competition he limits the power to 420WHP and 10,000RPM. They put the car on the dyno at HP Logic, went for a street cruise, and even took it through a fast food drive-thru for a mid shoot break!
This is one of the coolest cars they've ever had the pleasure of filming, huge shoutout to Logan for building such an awesome machine. Fun fact, Gran Turismo Sport recorded audio from his RX7 to use in the game for the Mazda 787B, now that's a flex! Follow us also on Facebook, Pinterest or Instagram!
Leave a comment