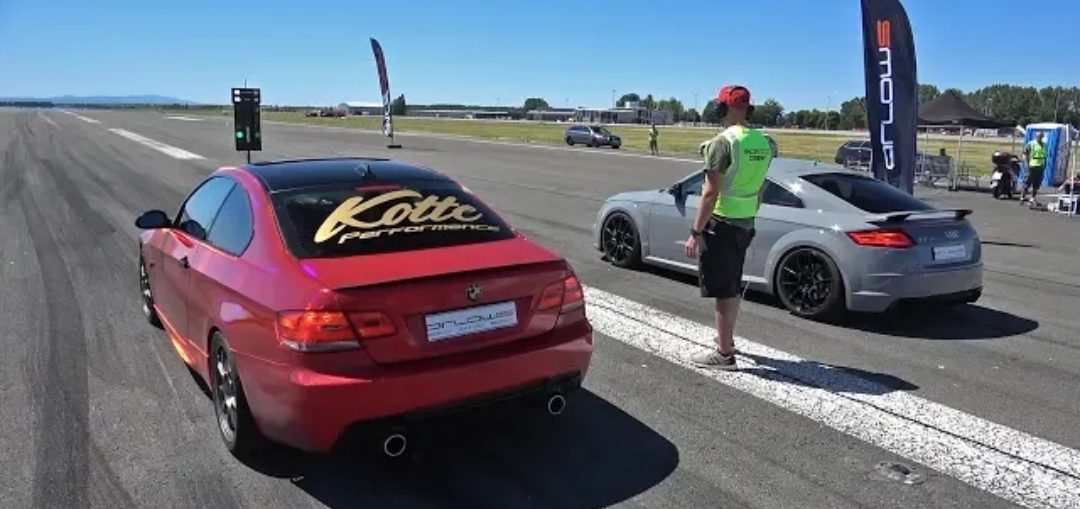 A nardo grey Audi TT-RS tuned by MTR Performance producing 550HP racing against a BMW 335i tuned by Kotte Performance and fitted with PNP Turbocharger producing 700HP!
Both cars are awesome and sound good! Watch the video below and leave a comment or share this one with your friends.
The BMW 335i did 100-200kmh in 5.3s and a top speed of 268km/h.
The Audi TT-RS Plus top speed was 255km/h.
Leave a comment