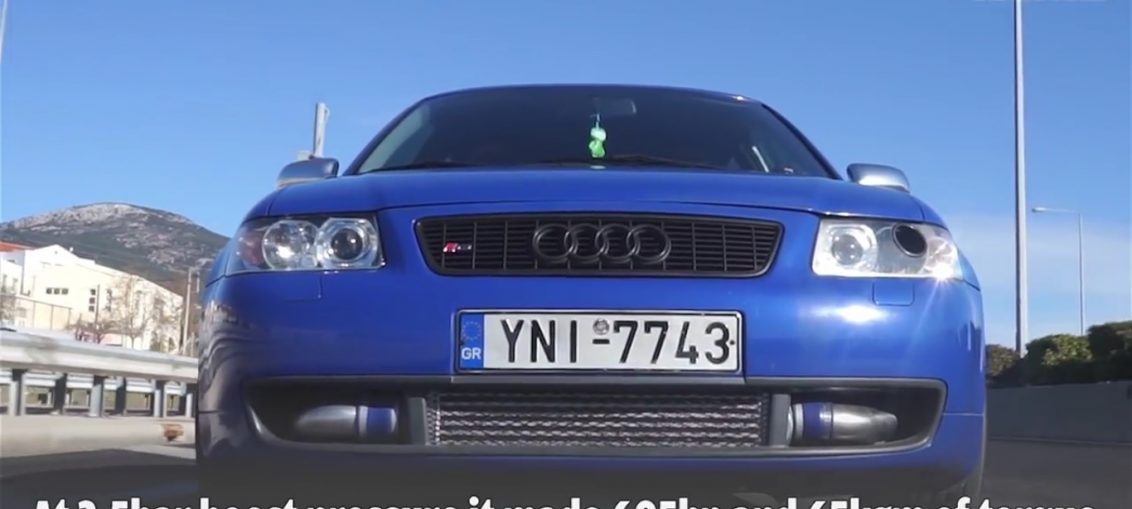 605HP Audi S3 doing some runs and beating the shit out of it like it should! It has stock pistons, ZRP rods, stock intake manifold with stock throttle. Cams are from the N/A 1.8 20v engine and the exhaust valve springs are from supertech.
The engine runs 7800RPM's, turbocharger is from Precision 5858, 80mm exhaust system and it made 605HP @2.5 bar!
Watch the video below and leave a comment or share this one with your friends.
Leave a comment