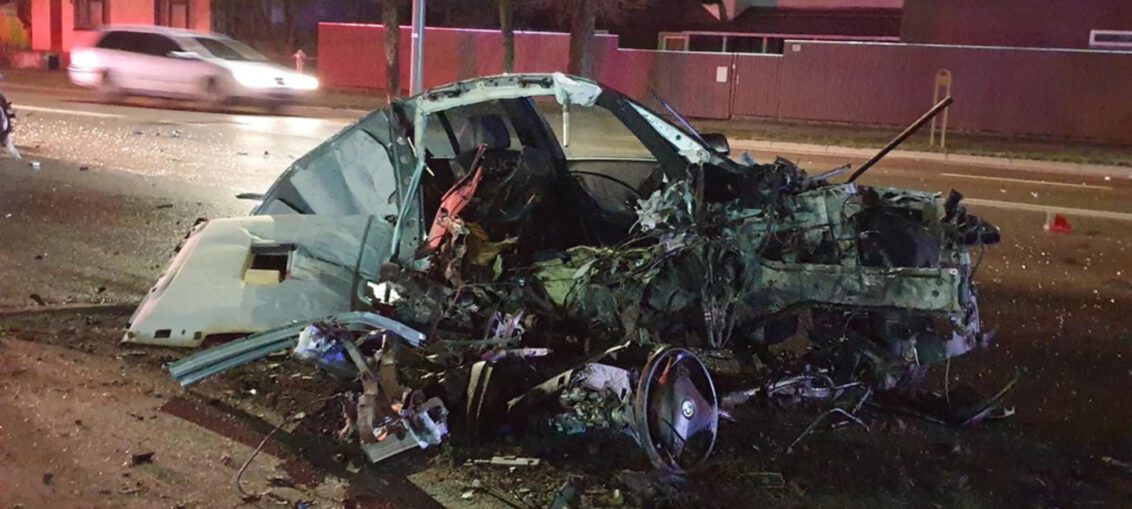 On 26th of December, a terrible accident took place in Kaunas, Lithuania. A young driver escaped from a police checkpoint, what made the police chase him. The accelerator pedal was pressed to the bottom by the BMW driver, but it went terribly wrong.
During the attempt to escape, the BMW hit a pole at a very high speed, which tore the car completely in half. The incident was captured by a security camera and the images are shocking.
Afterwards it turned out that the BMW driver no longer had a valid driver's license. Miraculously, the driver survived the accident, otherwise we would not have shared this video. It has been reported that the driver suffered a "head injury", further information about the driver's condition is missing. Follow us also on Facebook, Pinterest or Instagram!
Leave a comment