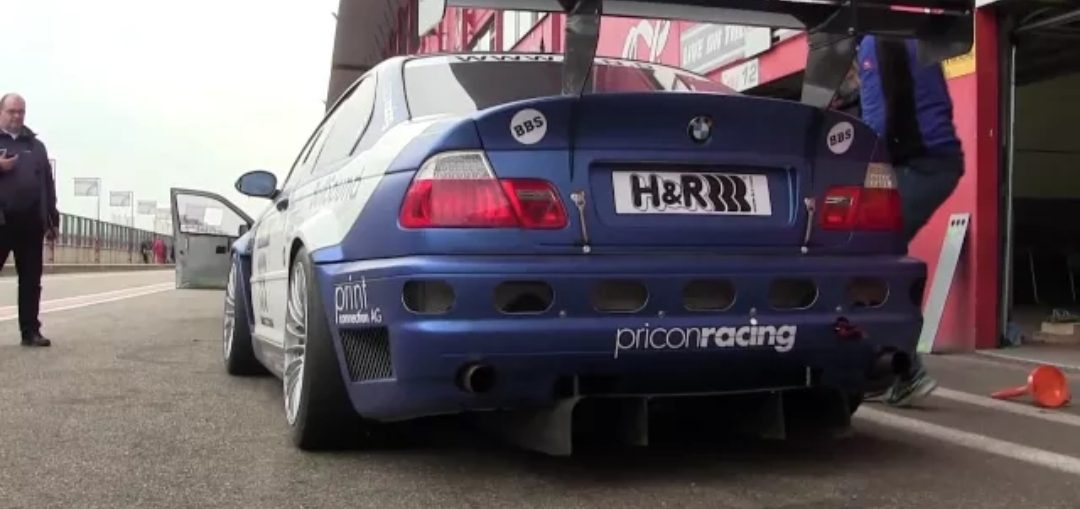 The BMW M3 CSL (Coupe Sport Leichtbau) (Coupe Sport Lightweight) is a limited edition version of the M3, with only 1,400 cars being produced for its 2004 model year run.
The CSL was never released into the North American market, and was only available in two colours – Silver Grey Metallic and Black Sapphire Metallic.
As its name suggests, an emphasis was put on reducing weight. The M3 CSL has a curb weight of 1,385 kg (3,053 lb), 110 kg (240 lb) lighter than the regular M3.
The CSL features many weight saving technologies taken from BMW's Formula Oneracing applications.A large proportion of the M3s sound insulation has been removed, along with electric seats and navigation systems. 
Air conditioning and stereo systems could be retrofitted free of cost, but were not available standard.The CSL's unique body pieces are all crafted from carbon fibre reinforced polymer.
Glass-reinforced plasticsare used throughout structural points in the car.The standard rear window was replaced with one made from thinner glass.
Although the CSL loses a considerable amount of curb weight from its original version, the focus was put on strategically reducing or moving the weight in the car rather than the raw amount of weight that could be lost.
This is to retain the ideal 50:50 weight distribution characteristics the E46 has.[45] For example, the roof is constructed from carbon fibre reinforced plastic.
While this only reduces the curb weight of the car by 7 kg (15 lb), it lowers the centre of gravity of the car and decreases body flex!
In the video below we have a BMW E46 M3 CSL which competes in the German VLN Series. Watch the video below and leave a comment or share this one with your friends.
Leave a comment