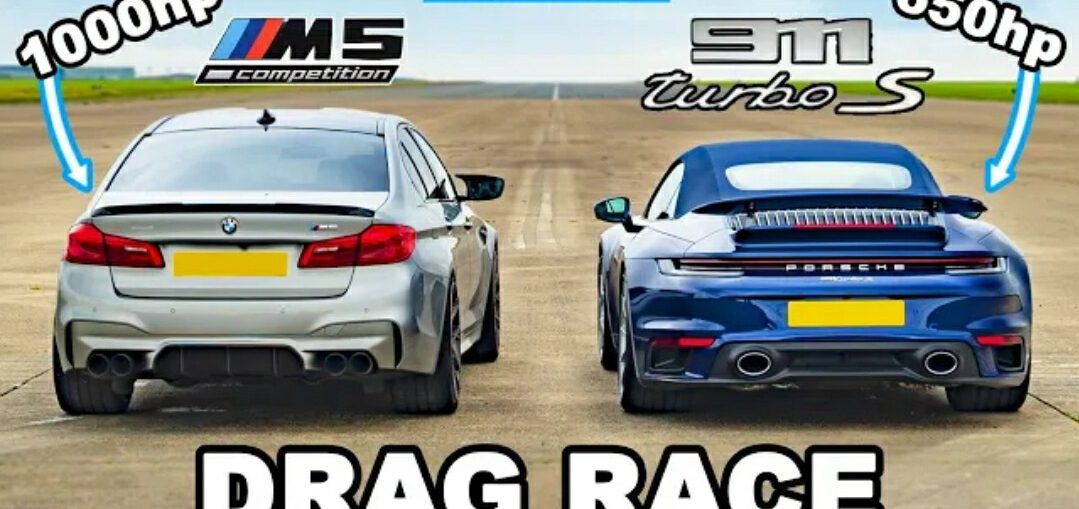 The king is BACK… And no, we're not talking about Mat or Yianni! Their drag race supremo, the Porsche 911 Turbo S, is back once again to defend its crown.
It's previously smashed the quarter-mile in just 10.1 seconds, making it the definitive carwow drag race king. However, the latest contender may give it a run for its money… Evolve's tuned BMW M5 Competition has joined them for previous drag races, taking down a Ferrari 488 Pista and 1600hp Nissan GT-R, to name just a few.
However, whereas before it had been tuned to deliver 800hp, it's now been turned up a notch to deliver an incredible 1000hp! We know the 911 Turbo S can deliver, but when it only produces 650hp, will that be enough to retain its crown?! You're going to have to keep watching to find out!
Leave a comment