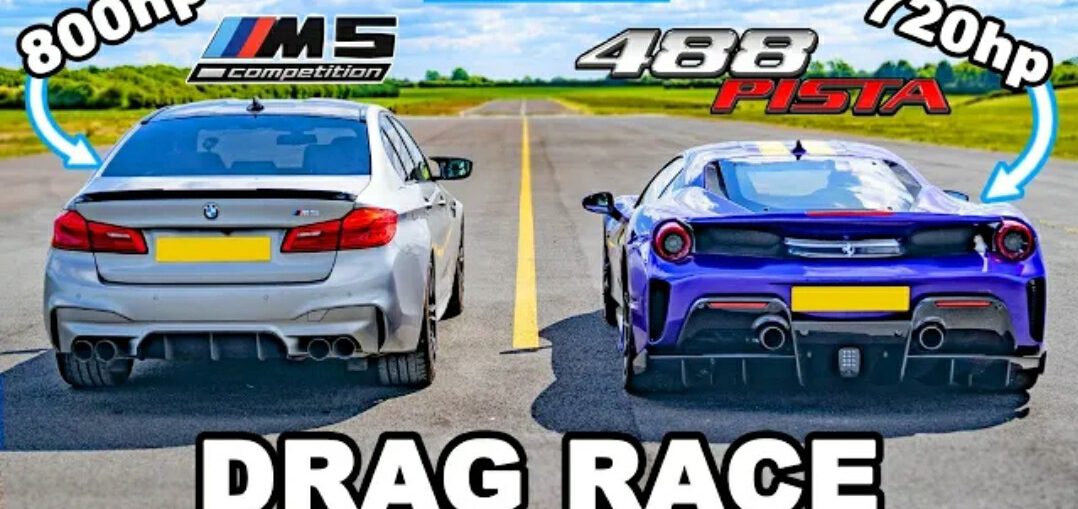 No, your eyes don't deceive you – this week we have a BMW M5 Competition going up against a 488 Pista! Sounds a bit unfair, right?
Well, things might not be as they seem, as the 4.4-litre twin-turbo V8 in the M5 has been tuned by Evolve! As a result, it can now put down an incredible 800hp & 950Nm!!
In comparison, the 3.9-litre twin-turbo V8 in the Ferrari can kick out 720hp & 770Nm of torque, so these two cars are suddenly very closely matched!
While the power of both cars may be very similar, there's one stat where the Ferrari has an advantage against the M5 – the weight! Coming in 550kg lighter than the BMW, will that be enough to help it grab the win? You'd better keep watching and find out! Don't forget to follow us also on Facebook, Pinterest or Instagram!
Leave a comment