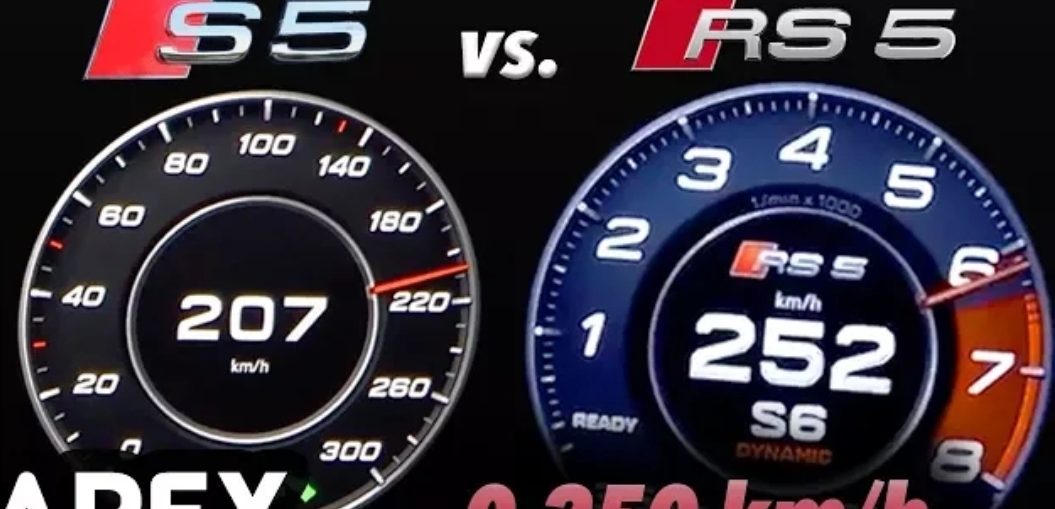 In this post we have a comparison video between two awesome Audis! The Audi S5 and the Audi RS5! The Audi S5 is the high-performance variant of Audi's A5. The 3.0L V6 TFSi engine has 349HP and 500NM of torque!
The Audi RS5 on the other hand is a whole other world. Its the Topmodel of the A5 model and has a 2.9L TFSi engine which has 450HP and 600NM of torque!
The Audi RS5 also differs alot with the exterior in comparison to the Audi S5, ot has many characterics from the Audi TT RS like the grill design and more.
Despite his(RS5) own design people still prefer the Audi S5. Probably because of the fact the exterior of a RS5 is just too much maybe? Some even say it has some jdm look.LOL
There is one area where you will find similar features between the S5 and the RS5: Technology. Both of these sports coupes come loaded with great technology that boosts your driving experience.
For instance, both of these models are equipped with Audi's signature virtual cockpit, an attractive 12.3-inch display that puts valuable information right at your fingertips.
The S5 and the RS5 are also available with an MMI navigation plus system and Audi connect, which equips your vehicle with a convenient 4G LTE Wi-Fi hotspot. Whichever sports coupe you choose, you'll be getting some of the best technology you've ever seen in an automobile.
The Audi S5 and the Audi RS5 are two of the market's leading sports coupes, providing big power and can't-miss styling!
So which one would still be your choice?! The Audi S5 or the Audi RS5?! Make your choice and leave a comment below or share this one with your friends. Follow us also om Facebook!
Leave a comment