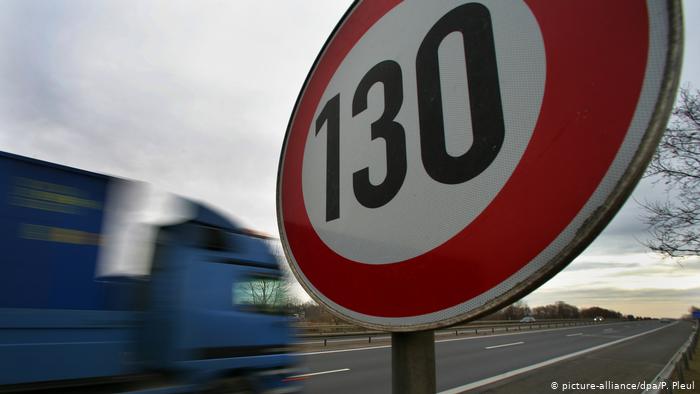 The German Autobahn is one of the few places on earth where car enthusiasts can try out their car to their heart's content. But if it is up to left-wing politics that will soon be the end of the story.
Germany is one of the few countries in the world to stick to sections of the highway where there are no speed limits. According to the government there it is one of the rights of the Germans to be allowed to step on the gas pedal on their own asphalt.
But it is possible that from October 18th it will really be the end of the story. That day will the German parliament votes on a proposal that the maximum speed on the Autobahn is set at 130 km/h.
The environment
At the beginning of May, "Die Grünen" submitted a bill stating that a speed limit of 130 km/h is good for the environment. And that is not the first time that the speed limit has been proposed. In January the same proposal was already rejected by Transport Minister Andreas Scheuer. He stated at the time that the proposal showed a lack of common sense. "Proposals that cause anger, annoyance, stress, or endanger our prosperity are unrealistic and therefore I reject this."
"Die Grünen" politician Cem Özdemir states that they can no longer ignore it in Germany. He told Tageschau that, according to him, they should not only work on the environmental requirements imposed by the EU, but also on the number of road deaths. This must be halved by 2020. And according to him, Germany has by no means achieved that goal. The combination of the two would more than justify the limit of 130 km/h.
Green culture struggle
Nevertheless, Die Grünen do not expect their proposal to pass through on 18 October. The parliament consists mainly of opponents of the plan. The SPD has even called on all its members to vote against. FDP politician Oliver Luksic went even further. He accused Die Grünen of an "obsessively guided green cultural struggle against the car and individual mobility."
One of the proponents of the proposal is not political. The police have said that they prefer a maximum speed of 130 km/h. They are not concerned with the environmental issue around here, but indicate that it makes their work easier because of transport policy.
Leave a comment