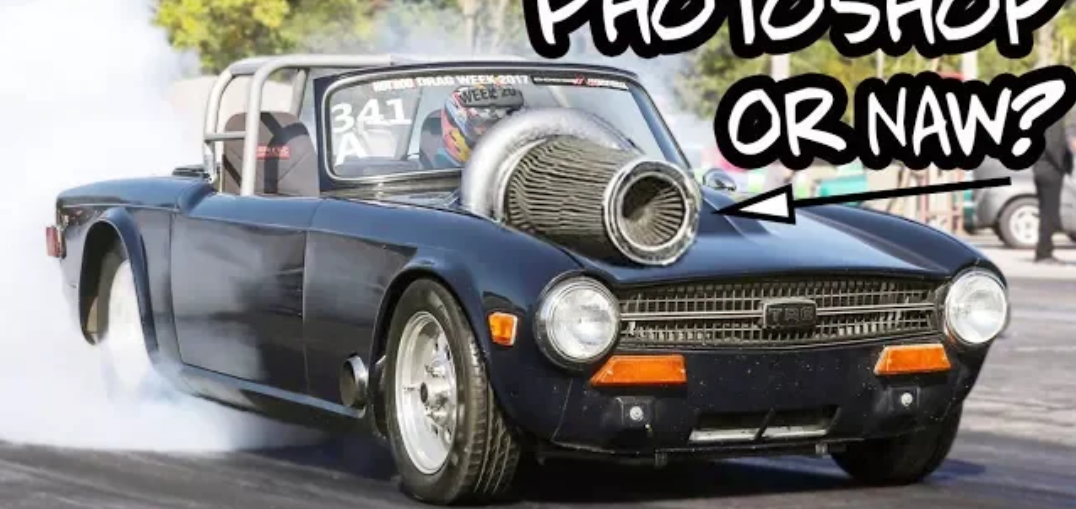 Don't take the thumb to seriously, we just wanted to make you smile as much as this car made us smile hahaha – Triumph TR6 – Fast Eddy Tames This 91MM Turbo Monster! Taking a British car he's owned for over 40 YEARS, and stuffing it to the brim with American muscle has made Ed Olson's name widely known in the Hot Rod community!
Ed's stretched wheelbase Triumph TR6 has some pro-stock attributes with British styling, which leave him with a very well mannered monster machine. Powered by a family heirloom Pontiac engine (his parents drove the engine home when it was new back in the 70's), this little sportster is packed with as much nostalgia as it has horsepower!
With a turbo this big pushing a consistent 20+psi, this engine has held together while putting down high 8 second passes for over 8 YEARS! Ed claims it's about time for more power and that is something that we can't wait to see!
Leave a comment