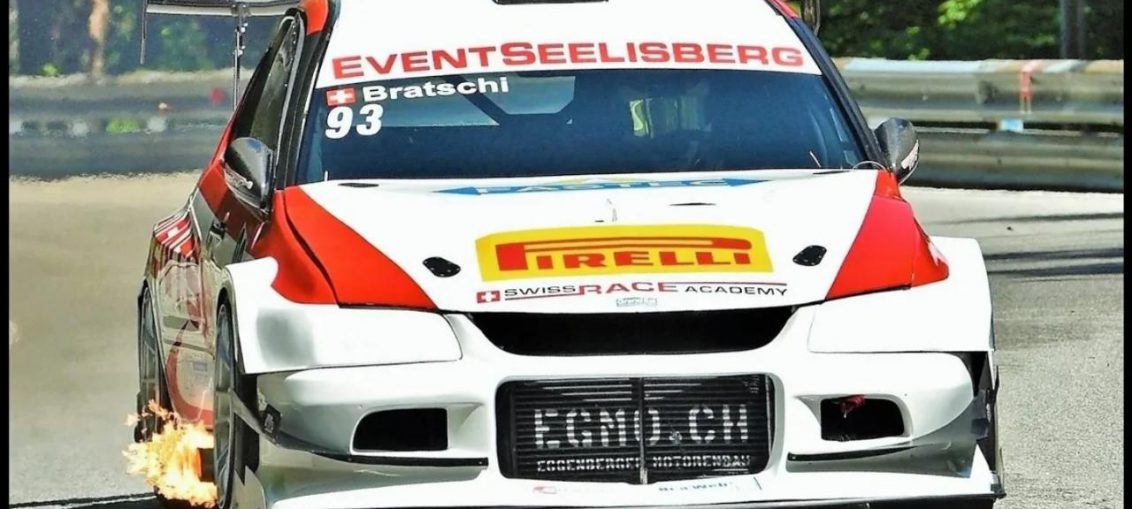 Ronnie Bratschi updated his already Monstruous Mitsubishi Lancer Evolution VIII for the 2018 Season after the major crash he suffered on Hemberg Hillclimb 2017.
Now with over 700Hp from its stroked 4G63 engine unit moving little over 1000Kg! Improved aerodynamics and featuring wider bodywork, it is constantly fighting for Top Honours on the E1-3000+ Class and as fastest Overall Touring Car on all events it enters.
Here you can watch the Swiss Race Driver on Oberhallau, St. Ursanne and Lucine Hillclimbs. On the first securing Class wins and Record and on the third missing victory tahnks to varios problems that as you can see almost sent the spectacular Evo to a quick visit to the ARMCO…
Follow us also on Facebook and don't forget to leave a comment below and share this one with your friends!
Leave a comment