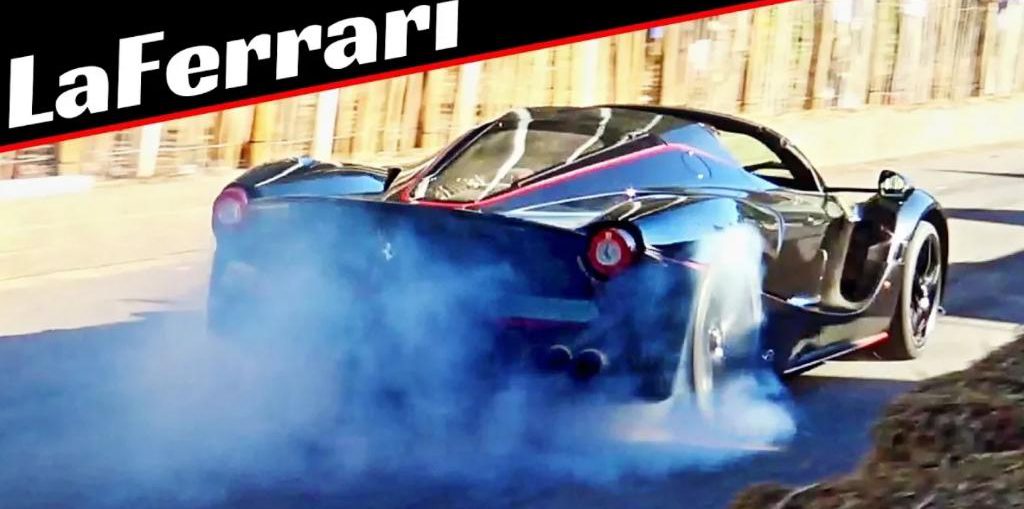 Awesome and exclusive hypercar Ferrari LaFerrari Aparta powered by a V12 engine that develops 800hp and an electric 120 KW (163hp ) unit combined with KERS during the last edition of the 2018 Goodwood Festival of Speed.
The car showed in action during some laps gave to the public some massive burnouts.
The frame and bodywork are made of different types of carbon fibre and Kevlar materials, make it very light, about 1250kg.
The suspensions are triangles on the front end and multilink type on the rear axle. The brakes are made of composite-ceramic material from Brembo, and the F1 gearbox is a dual-clutch with 7 speeds.
Performances are at the top, 0-100 km/h under 3 seconds, 0-200 km/h under 7 seconds and 0-300 km/h in 15 seconds with a top speed of over 350 km/h.
In the video below, you can see the highlights scenes with the best runs throughout the weekend. Watch it and leave a comment below or share this one with your friends. Follow us also on Facebook!
Leave a comment