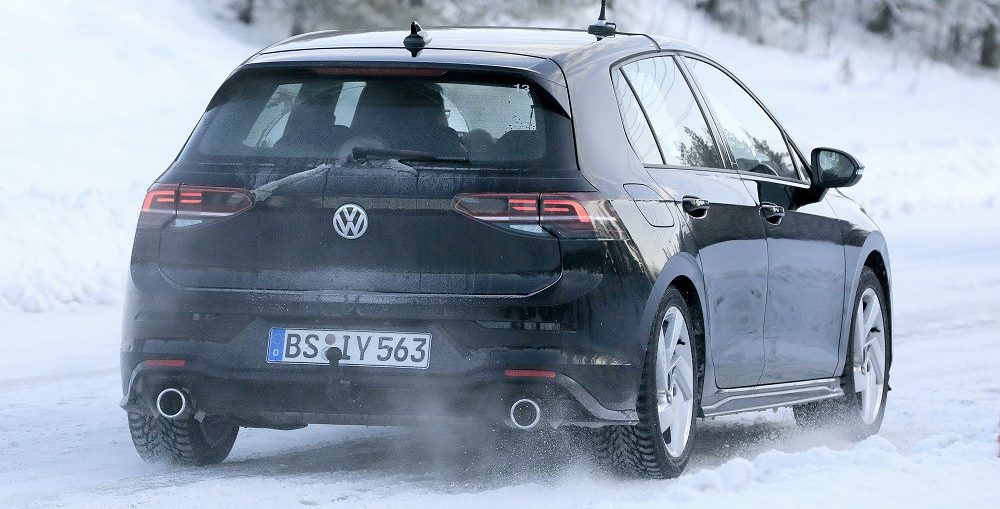 The eighth generation of the VW Golf has been officially unveiled, but meanwhile Volkswagen is already working on the development of its legendary sporty GTI version.
Already in July of this year our spies caught a prototype of the Golf 8 GTI at the Nürburgring, but that was then still heavily camouflaged. In the meantime, the eighth Golf has been officially introduced and its future sporting derivative is no longer hiding too much during its development work.
This black one, caught near the Arctic Circle, did not actually mask much more than the red stripe that, just like in every Golf GTI, comes to brighten up its front. We also suspect a radiator grille in honeycomb design, red calipers and a suggestive dual exhaust.
255 to 290 hp
The new Golf GTI would take over the 2.0 TSI block of the current generation. Moreover, the engine would again be offered in two power versions. The "regular" GTI would this time develop 255hp and the more muscular variant even 290 hp.
The latter would no longer be called GTI Performance, but would use the name GTI TCR as it has already been used by the recent limited series of its predecessor. Another detail: because there is no longer any three-door bodywork of the Golf, this new GTI is only offered as five-door.
Check the pictures below, leave a comment and follow us also on Facebook, Instagram and Pinterest!
Leave a comment