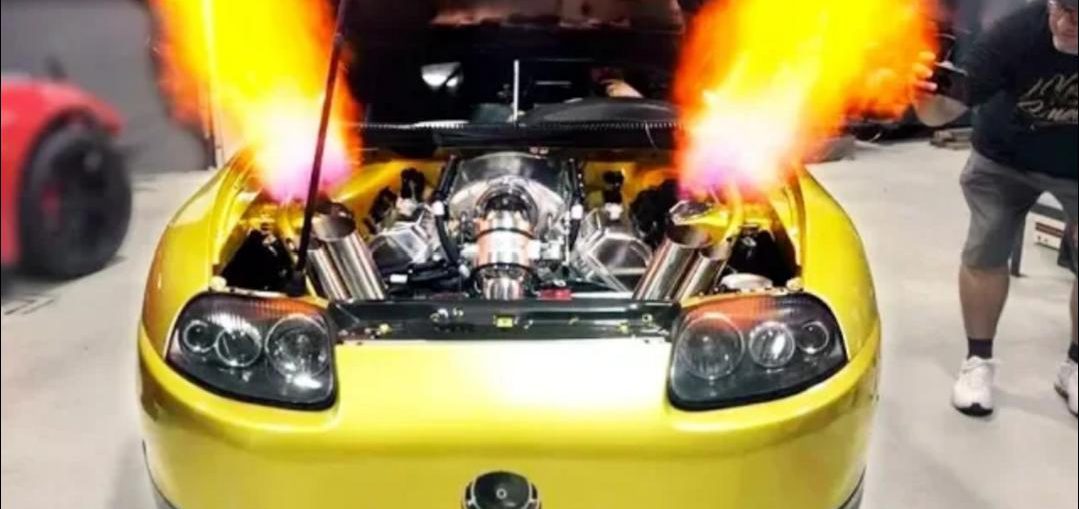 Purists be warned, this is not the Toyota Supra for you! While Zach has been in front of the cameras quite a few times, this is the first time the guys from 1320video have been able to catch up with him and the WASABI Supra for a good ol' rundown of what makes this Supra SCREAM!
Unfortunately for a lot of people, this car is going to have a hurdle to overcome before it can be appreciated appropriately and that is solely because this iconic supercar is powered by a blasphemous BIG turbo V8.
However, now that we've identified the elephant in the room we can move to the tech specs that get this Toyota Tickin! Under the hood of this iconic import resides a comfortable 526ci HEMI with a 118mm Precision turbo capable of shoving over 2800HP through the drivetrain!
This may not be the import for everyone, but with a power plant this potent we know we can expect some serious numbers and some serious passes coming up soon in the future! For now, check out the Wasabi Supra as it contends in the small tire class of Outlaw Armageddon 2019!
Leave a comment