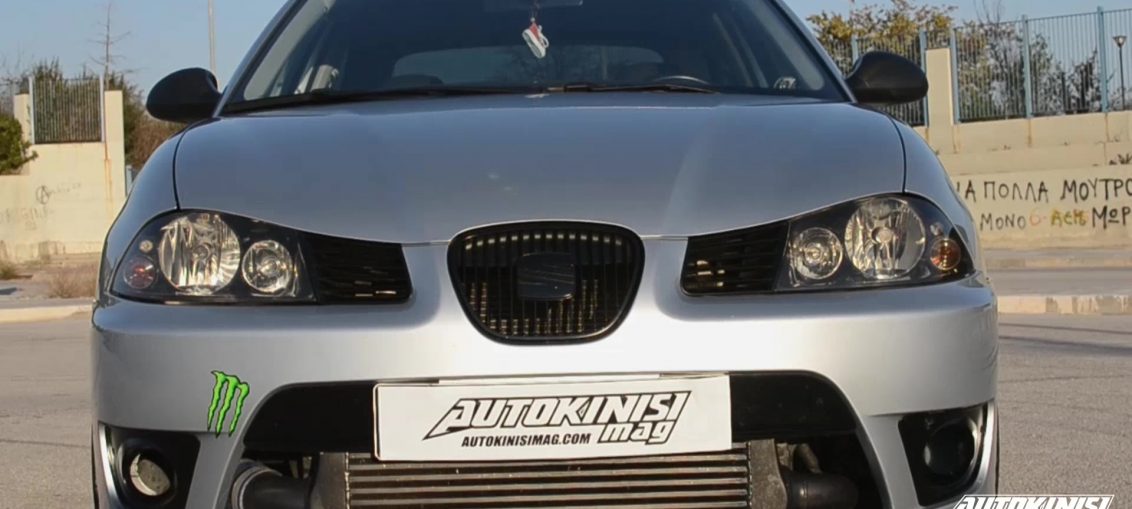 Ibiza 6L with 1.8T engine and one big turbo! Mapped by tuner Vouros Performance.
The setup is Precision 5858, 100mmIntake manifold, Aftermarket exhaust (front to back)80mm by "Popeye", Header by Skrivanos, ECU tuned by RevLimit, Deca 870cc injectors, Custom intercooler,BC suspension,Peloquin LSD.
17″ Speedline wheels,Brakes from Audi S3,PBC boost controller,AEM wideband lambda.
Watch the video of this awesome Ibiza 6L 20vt Cupra below and leave a comment or share this one with your friends!Follow us also on Facebook, Pinterest or Instagram!
Leave a comment