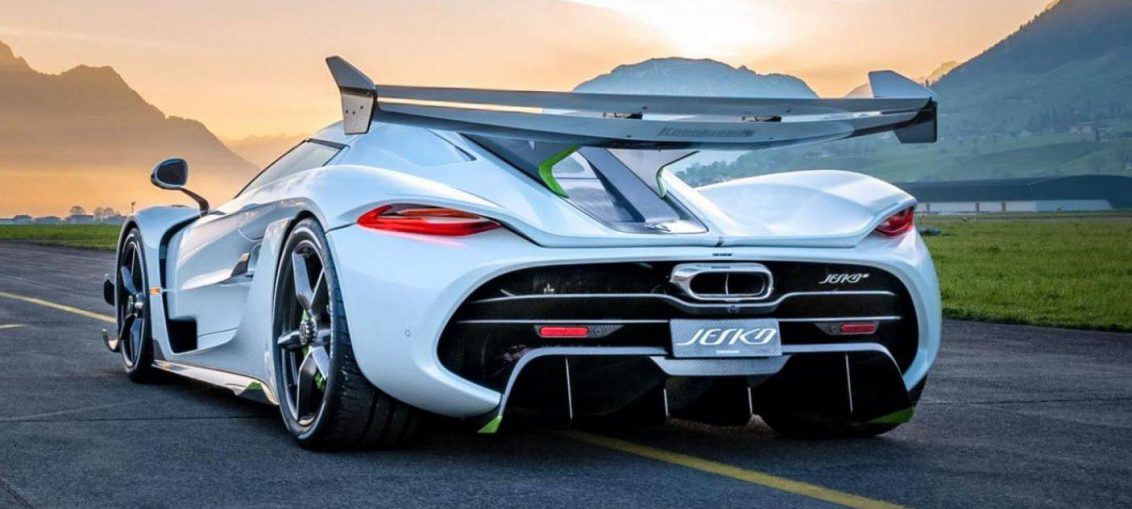 They like nice round numbers in the world record atmospheres. The Bugatti Chiron Super Sport reached the 300 mph last year, that's 482 km/h! Now it is the turn of the Koenigsegg Mission 500 to break the magical limit of 500 km/h.
According to TheSupercarblog, Koenigsegg is bringing the Mission 500 to the Geneva Motor Show in March. Chances are that the car is based on the Koenigsegg Jesko, the newest hypercar from the Swedish brand that already has 1600 hp produced by it's V8.
The Koenigsegg Mission 500 can therefore, just like the Chiron Super Sport, have a modified body and styling for less air resistance and perhaps for more stability at 500 km/h.
Earlier the brand talked about a record version of the Jesko that would generate a maximum of 500 kilos of downforce instead of 1400 kilos. The regular Jesko should already reach a top speed of 482 km/h. It is not clear whether Koenigsegg places the Mission 500 next to the Jesko, the 125 of which have already been sold out.
Finding a place to reach 500 km/h is also a challenge. At a speed of 482 km/h you are already pasing every 0.68 seconds across an entire football field. The place where Bugatti achieved the speed, the VW test track in Ehra-Lessien, is probably not available for Koenigsegg. For the record attempt of the Agera RS, the Las Vegas police set off a stretch of road in the desert where Koenigesegg set a record before.
Leave a comment