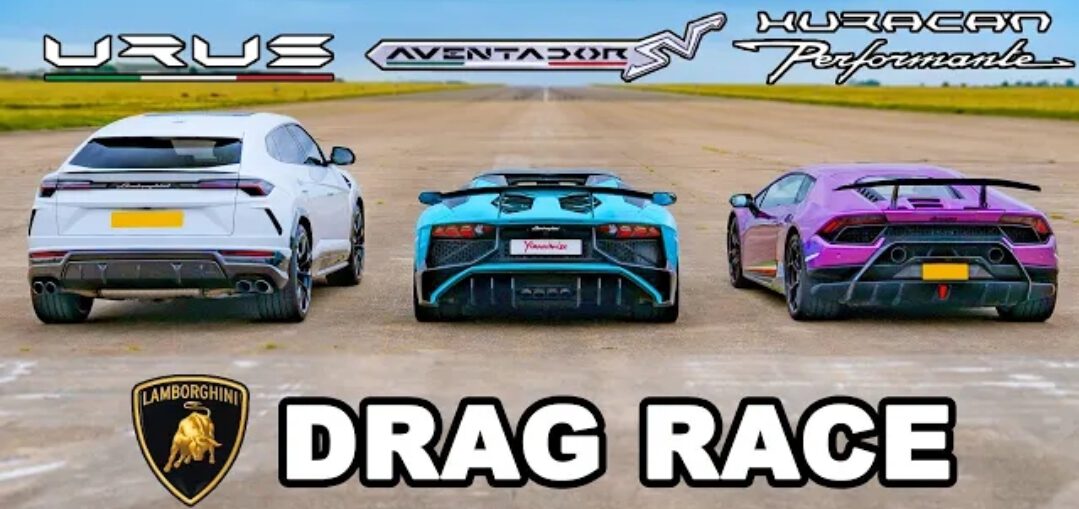 It's the one Lambo fanboys have been waiting for – a three-way Lamborghini showdown! First up we have Mat in the Urus, which has a 4-litre twin-turbo V8 with 650hp and 850Nm of torque. And amazingly, it's the cheapest car joining us today, starting at £160,000!!
Next up we have Yianni, in his Aventador SV Roadster. It has a 6.5-litre V12 that'll produce 750hp and 690Nm of torque! And last up we have the Huracan Performante, with a 5.2-litre V10 which produces 640hp and 600Nm of torque.
On the face of it you might think the more powerful Aventador has it in the bag, but when you consider the Huracan only weighs 1,380kg (200kg LESS than the Aventador), could it snatch the win? You'll have to keep watching to find out!
Leave a comment