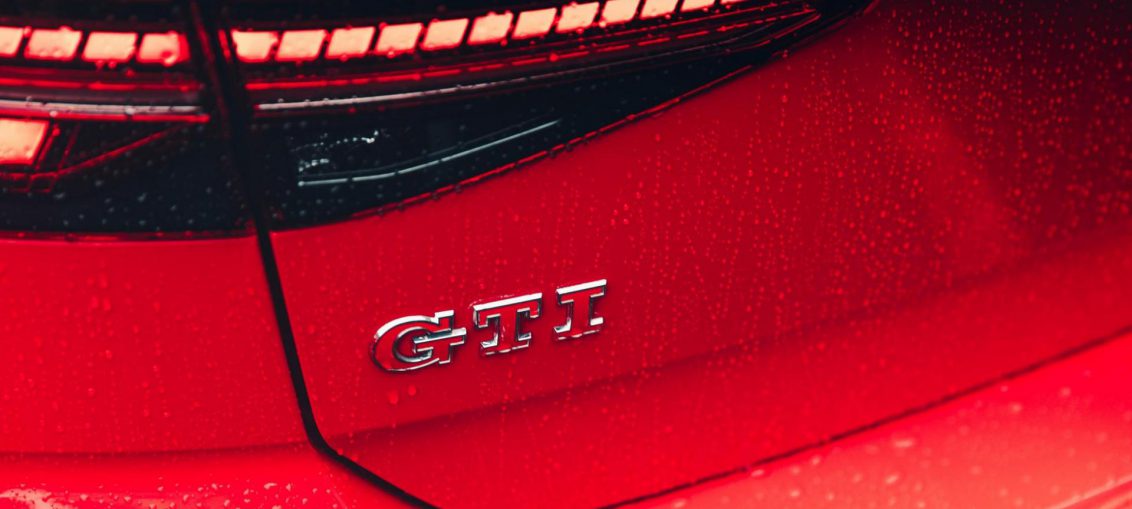 Yesterday the first alleged photo of the new Golf GTI leaked up on the internet. The leak photo showed a large rear spoiler, so it was probably not just a "GTI", but an even faster version.
Looking at this fresh leak, it could well be the new GTI TCR. The image appears to be a photo of an internal Volkswagen presentation. The slide shows five engine types of the new VW Golf and – with the exception of a possible Club sport.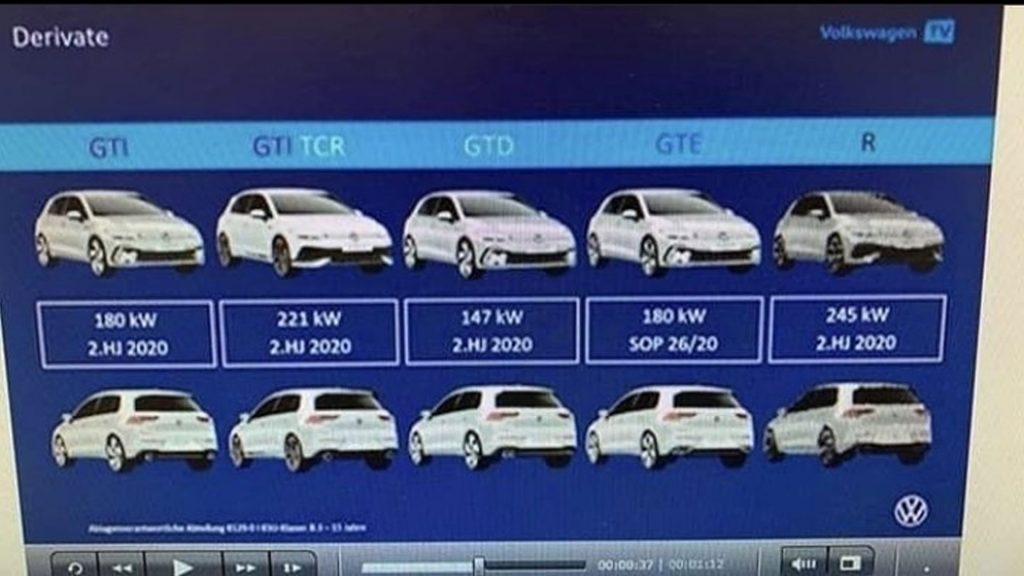 VOLKSWAGEN GOLF 8 GTI GETS 245 HP
As expected, the front wheels of the entry-level GTI have 245 hp to process. That is just as much as the GTI Performance version of the Golf 7. The GTI TCR takes over the role of Performance in the Golf 8 and this version gets 300 hp, probably on the front wheels.
The Volkswagen Golf 8 R is also in the list and gets 333 hp and four-wheel drive. For all these versions they will be using a 2.0-liter turbocharger cylinder.
Then there is the more powerful version of the Golf GTE, the sporty plug-in hybrid. Just like the GTI, the Golf gets 245 hp. Do not forget that this car will weigh more and will therefore go less quickly.
The power comes from a 1.4-liter four-cylinder (not the new 1.5-liter). The GTD is also coming back and gets 200 hp according to the slide. The torque is unfortunately unknown, which is important for the performance of a diesel engine.
The Golf GTI is likely to be revealed in two months, the GTD will be revealed not long after. We shall see!
Leave a comment