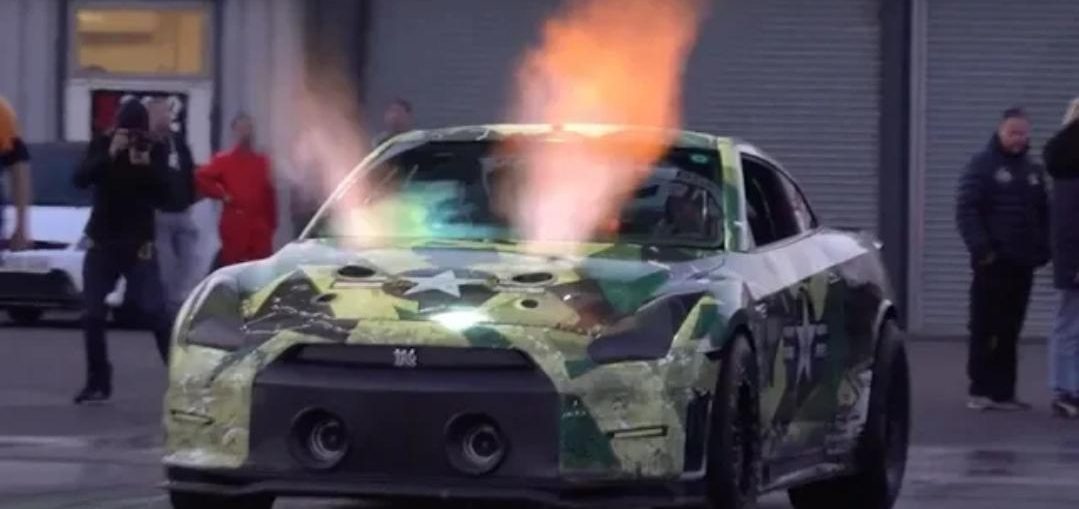 Paul Dziubek was at Santa Pod Raceway for the Doorslammers event, in the 2500HP Materialmord Racing Nissan GTR R35.
This car has been built for top end speed, and can cover the 1/2 mile in 13.56 seconds with a terminal speed of 228mph. (I think this is still a European record).
Paul entered the 6cyl class, and put in two amazing runs of 7.97 @ 187mph and 7.95 @ 174mph. There is definitely a lot more in this car. Watch the video, leave a comment and share this one with your friends. Follow us also on Pinterest, Instagram and Facebook!
Leave a comment