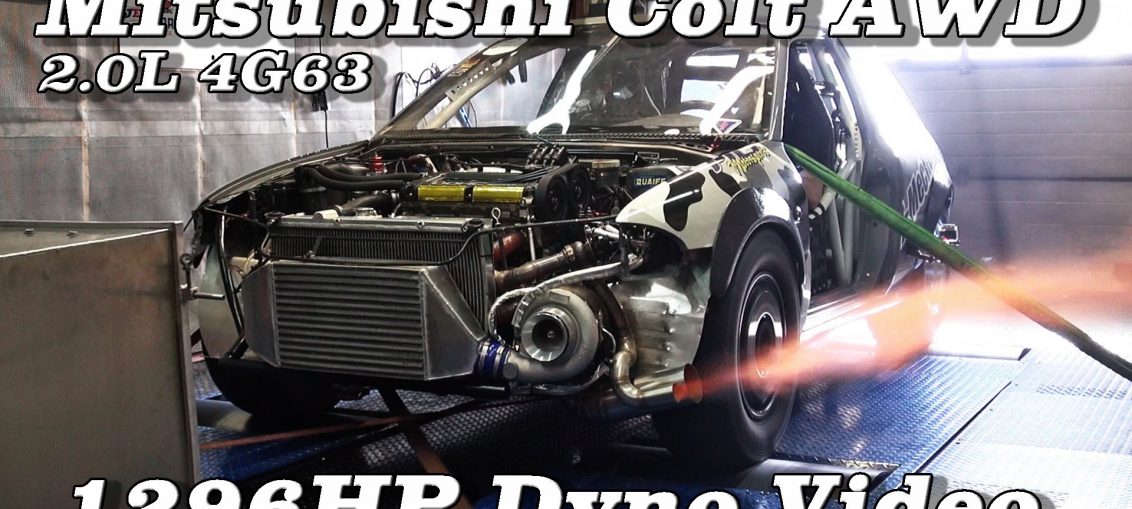 Mitsubishi Colt 2.0L 16V 4G63 engine 55psi on E85 fuel. Tuned and mapped by Matthias Boldt. 5speed H-Pattern syncromech gearbox, ECM Link ecu, NG Motorsports CNC Head and more. Engine produces 1296HP and 1069NM!
1/4 mile did the Colt in just 8,433seconds @ 275,5kph (old setup 1080HP)
0-100kmh in 2,0s
100-200kmh in 2,9s
200-250kmh in 1,9s
Watch the video below of this awesome Mitsubishi Colt with 4g63 engine and leave a comment below or share this one! Follow us also on Facebook, Pinterest or Instagram!
Leave a comment