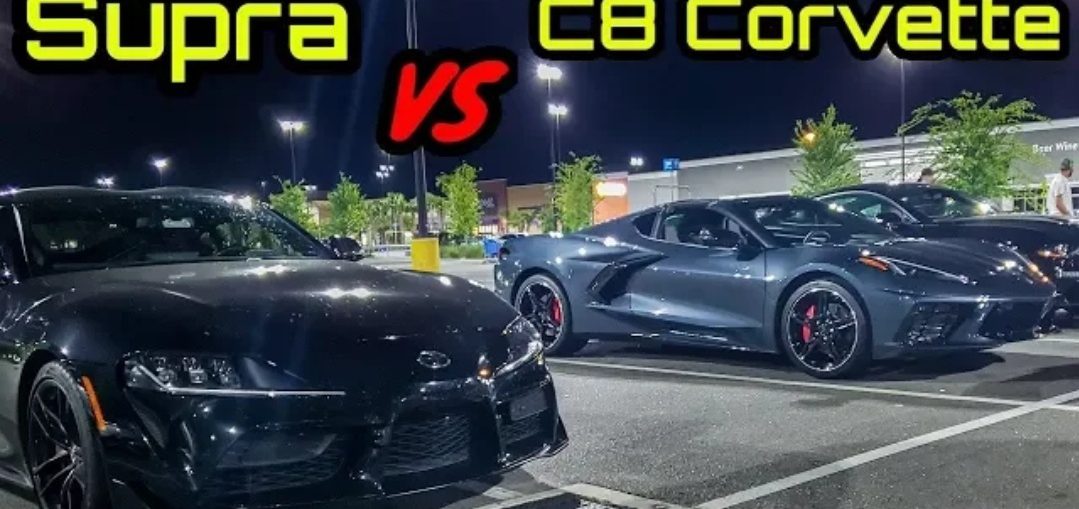 A Tune Only MKV Toyota Supra raced the all new C8 Corvette! After tons of waiting, this race finally happened! Supra drove a very far distance to make this happen!
C8 Corvette apparently run low 11s High 10s at 120+ MPH Stock. Also was told by thousands of people "not even a big turbo MKV Supra can beat a stock C8 Corvette" HOW BOUT NOW!? Don't forget the fact, Supra comes with stock 335HP and the Corvette with 495HP!
2020 Toyota Supra
– Tune by F80PAUL E50
– Stock Everything else
– Stock downpipe
– Stock Intake
– Stock Turbo
– Stock weight
C8 Corvette
– Stock
2018+ Mustang 5.0 10R80
– E85 Custom tune
– Exhaust
– Drag radials
Follow us also on Facebook, Pinterest or Instagram!
Leave a comment