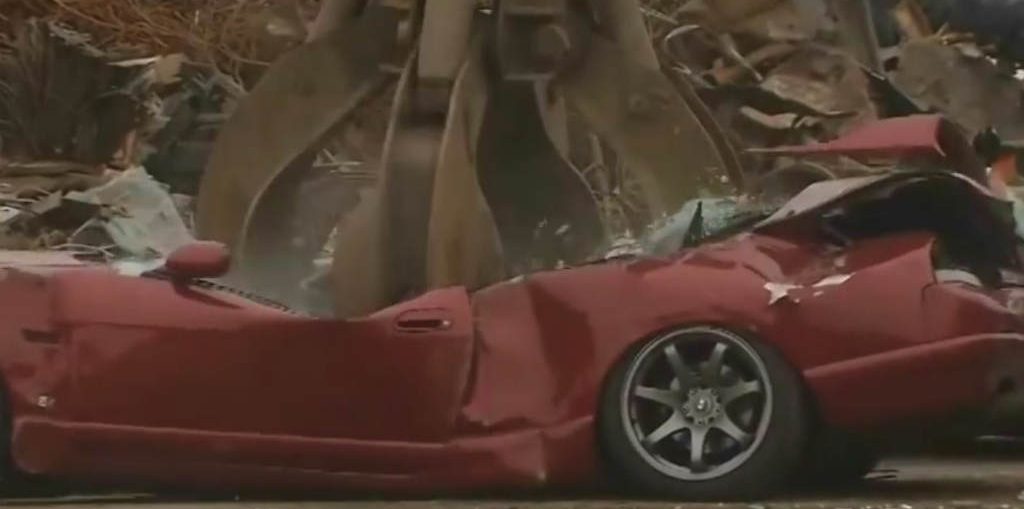 In todays post we have a painfull video, which is typical for the United States imo. A very good and decent looking Skyline R33 is being crushed in this video in Ohio/US.
They crushed this awesome Skyline because it was not legal in his state! So all these American Muscle cars with V8 are no problem but this Skyline is.
Here is the story from the owner: "I bought the car in ft Lauderdale at a dealership. Flew down to Florida and drove it all the way back to Ohio, titled it with its original 11 digit vin as a 1995 Nissan skyline.
He passed the out of state inspection, got full coverage insurance on it through State Farm, and dailied it until May, when it got into a fender bender.
Insurance adjuster saw it wasn't federally legal, they flagged it, sent an undercover guy to look at it, then a few days later they showed up at my door and seized it. No charges because there was no fraud or vin swapping done, the Feds couldn't figure out how I got it titled the way I did lol but that's the real legit story lol"
Leave a comment