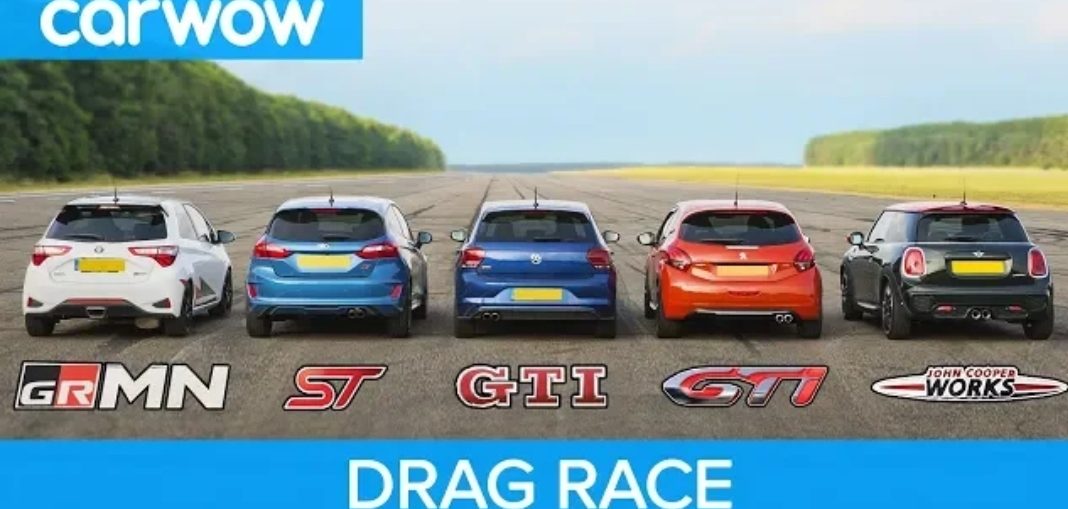 These guys pulled together some of the latest & greatest mini hot hatches for the latest drag race! There are so many contenders, this one is too close to call… Will the brand new Volkswagen Polo GTI snatch it thanks to its launch control?
Or perhaps the Mini John Cooper Works with its 2.0-litre engine will be first to the chequered flag? But then you can't rule out the Ford Fiesta ST, Toyota Yaris GRMN or Peugeot 208 GTI either!
All we know is, this is one video you won't want to miss… LET'S watch the RACE!
Leave a comment