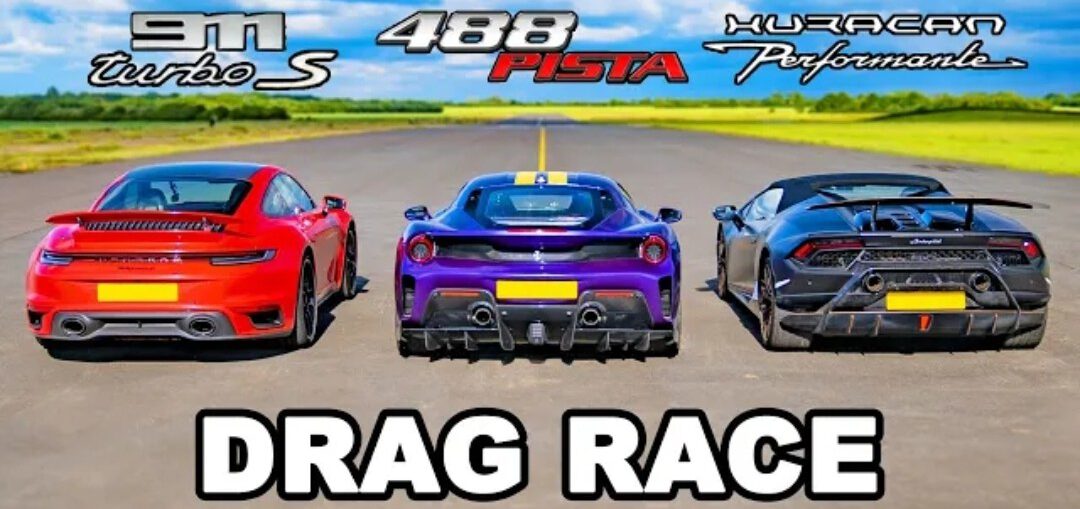 It's time for a Saturday supercar showdown! The Ferrari's the most powerful car in this line-up, with a 3.9-litre twin-turbo V8 able to put down 720hp & 770Nm of torque!
What's more, it's also the lightest competitor today, weighing in at just 1,385kg. As for the Lamborghini, it's definitely going to be up for the challenge, given it's packing a 5.2-litre V10! However, the power output is slightly less than the 488 Pista, at 640hp & 600Nm.
And then we come to the Porsche 911 Turbo S. With a 3.8-litre flat-six it'll put down 650hp & 800Nm. So when you're just looking at the stats, you may think the Ferrari is the favourite…
But let's be honest, this isn't their first 911 Turbo drag race, and it's already swept so many competitors aside! But will it be the same story here? Or will the lighter 488 Pista snatch the win? You'll have to keep watching to find out!
Leave a comment