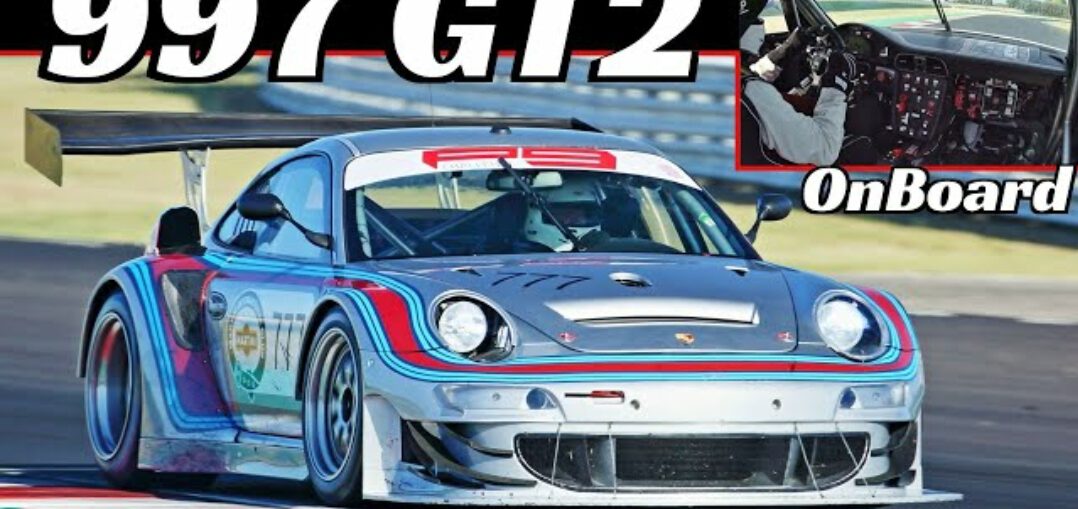 Porsche 997 GT2 Turbo RSR WideBody at the Misano circuit during two days of testing for racing cars. We were amazed by the whistle of the double turbine and the Blow-off valve; we think we have never heard a Porsche sound in such an epic way!
We have to thank the owner and the RS Tuning team who manage and take care of the car for being very kind and allowing me to make the onboard you see. The sound inside is impressive, really addictive and also from outside you can hear the beats with every gear change and the outbursts that are just as crazy.
If we take a look at the technical specs, the flat-six engine displacement is now a 3.9-litres. The power is monstrous, from 680hp to 830hp depending on mapping. As mentioned, it's a 997 GT2 RSR, and the weight is about 1.280 kg. We find the sequential gearbox and the traction is strictly rear.
Leave a comment