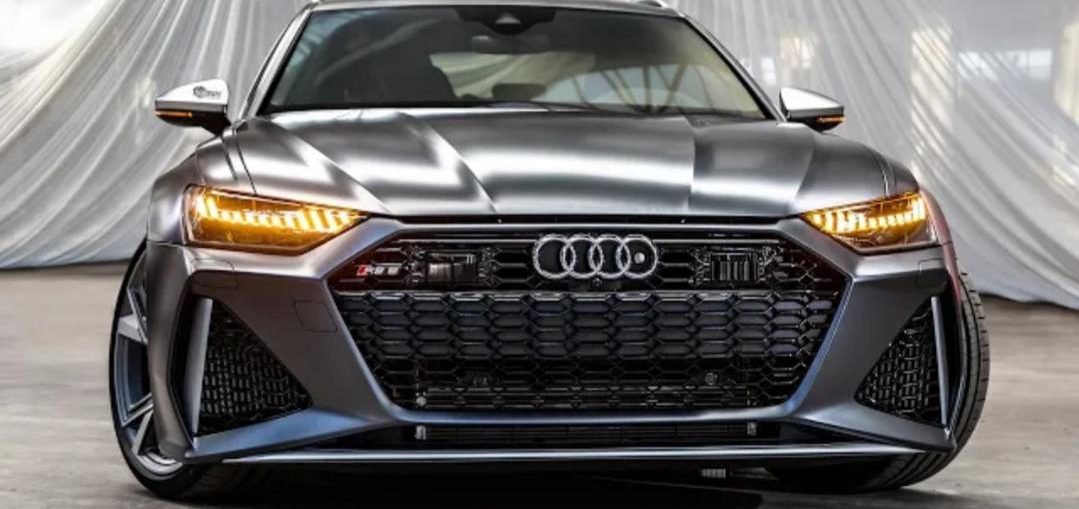 Finally. Finally.. And yet again, Finally. The automotive fans have been asking this for years now. When will the new RS6 come? When? When? When? Well, my friends. The wait is over.
In a closed event a month ago, these guys were invited by Audi to see the brand new 2020 AUDI RS6 AVANT (C8), and spend some time with it.
Here are the first details of the car.
Some points that they will directly clear out:
– Yes, you are seeing correctly. It's the A7 headlights and front, on the RS6. Why this crazy stunt??
When they talked about it to March Lichte and the designers of the car, they really wanted it to be super-wide. And since the A7 is a little wider already than the A6, they thought that if they put the A7 front on the RS6, and give it also the 4.5cm wider on each side wheel arches, it will look insane. And so it does.
When we first saw it we were like oh my god what did they do, and a second later we loved it. We love the A6/S6 front, but we always found the A7 front to be slightly sharper.
Then again, it's quite cost saving to have same front on the RS6/7. Cost savings that they probably did to give us many other things we wanted on this car.
– The horsepower. Although the 600HP is probably less than what we all anticipated, keep in mind that this is the non-performance version. So it's 40hp stronger than it's predecessor, with a lower weight.
That is quite impressive. It's already faster than the previous RS6 Performance, so we can just imagine what the Performance version, that will follow in a few months, will be like.
– And to all if you people in North America. It's a big day for you. The new RS6 Avant will be the first RS Avant in history offered in the continent. Congratulations!!
– In the YouTube video you can also hear how awesome it sounds, but unfortunately, just like with the new R8, you can't rev the car to more then 3000rpm when standing still, cause of the new emissions regulations on all the cars made in Germany.
That barrier can quickly be lifted off by any tuning company. – Of course, no fake exhaust or vents in a proper RS car. Thank you Audi for that! That's it for now. Enjoy the first video.
To us, the car looks absolutely insane. It's probably the widest Audi ever made, and I adore how it looks. They went all out on it, and boy are we thankful.
Leave a comment