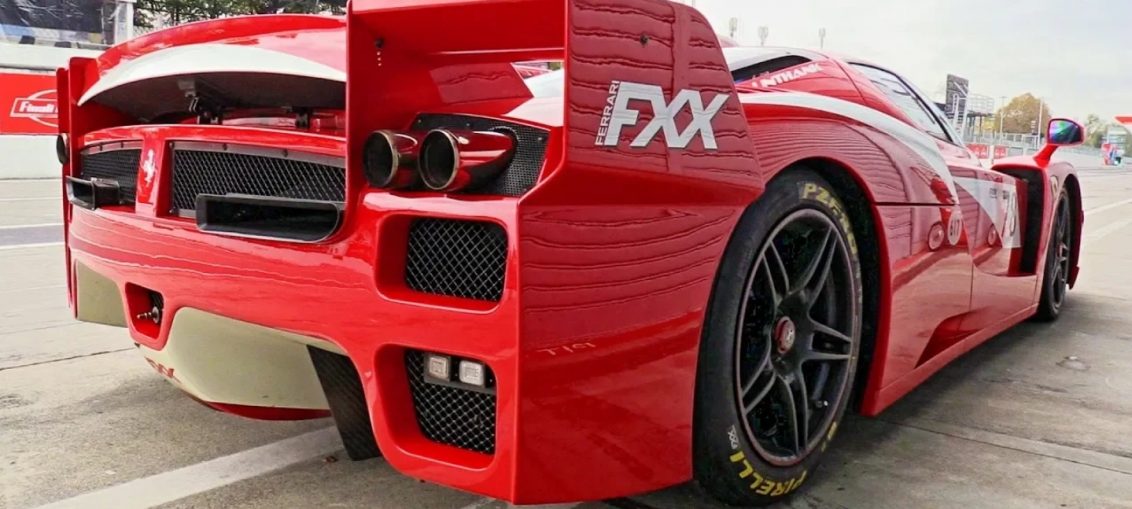 The Ferrari FXX Evoluzione, this time filmed in action on the Monza circuit, with its screaming v12 engines, fantastic backfires and amazing glowing brakes.
We are at the 2018 Finali Mondiali Ferrari. More than 10 years have passed since their debut and the sound, in my opinion, is still the best one of all Ferrari XX hypercars.
We had the opportunity to see again in action some Evoluzione models that develop about 860hp.
The FXX was produced from 2005 to 2006 in 30 units. Its V12 is passed to the displacement of 6.262cc with a power of 800 bhp moving on to the last stage, as mentioned, of 860 bhp for an empty mass of 1.155 kg.
Performance, as you can imagine, is frightening with 2.8 sec. from 0 to 100 km/h and a top speed electronically limited to 345 km/h. Without speed, limiter could reach 390 km/h.
The mechanical and aerodynamic is exquisite, six-speed F1 gearbox, traction control with 9 positions, full telemetry, diffuser and wing sections for maximum downforce.
The FXX was the first car project destined to few lucky owners/testers, usable only on the track. Despite the price at the time of $1.8 million, all the 30 cars were sold immediately. The successful XX programs series continues today with great results.
Leave a comment