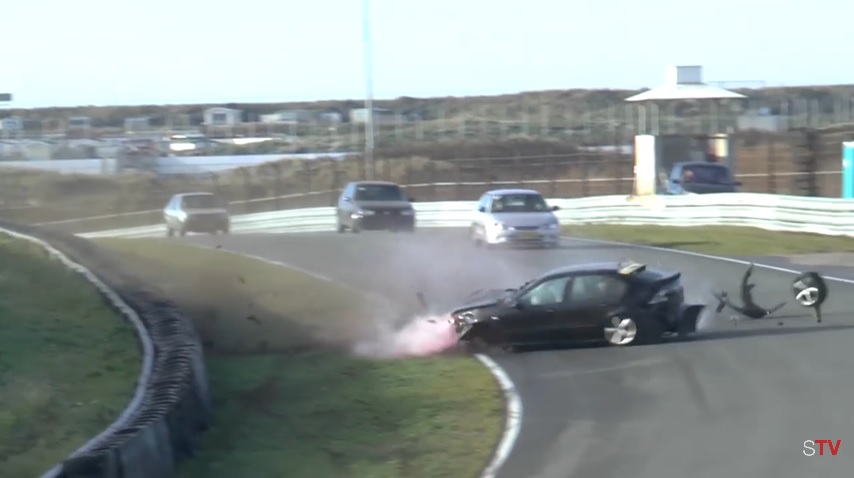 As someone who has driven on this circuit i watch these crashes asking myself, did these guys actually study the circuit before going on it?
This big crash happend during a trackday at Circuit Zandvoort. The driver lost control at Scheivlak corner, and crashed heavily into the inside tyre barriers.
The problem with that piece of the track is, you climb up and at a certain moment the track goes down and to the right. Thats the fatal moment, people hit their brakes and crash into the barriers.
Fortunately the driver got out of the car OK! Watch the video below and leave a comment or share this one with your friends.
Leave a comment