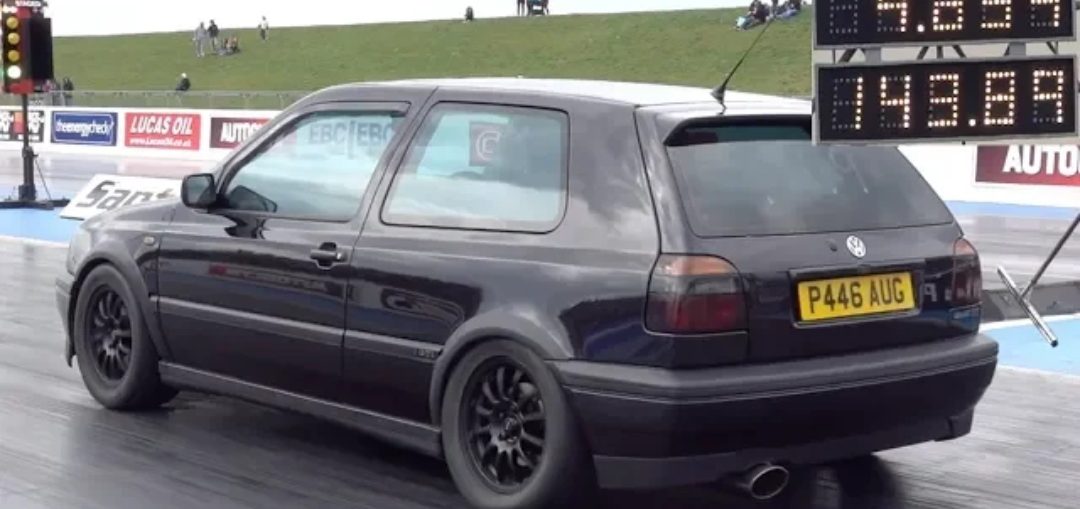 Joe Bristow was out on the track for the first time this year at the GTI spring festival in his true street sleeper.
A Mk3 VW Golf with a fully built Volvo 2.3 5 Pot conversion with a GT35 Turbo running at 2.2 bar of boost on E85 and pushing out 720bhp through a syncro rear axle modified to fit an s3 quattro awd system which is then custom adapted to fit the volvo gearbox.
With a previous best of 9.95 @ 142mph, Joe put in three 9 seconds runs, with a new PB of 9.85 @ 143mph. The car is street driven with a full interior, parcel shelf included and radio. Just needs the wheels/tyres swapped over to race.
Leave a comment