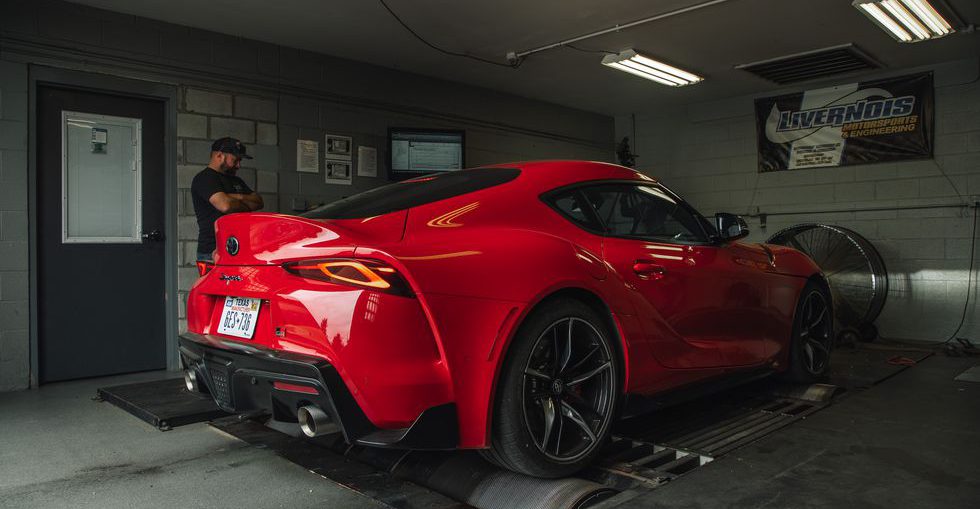 The guys from Car and Driver took the new Supra on the dyno to see what power it makes! Because the acceleration times are impressive actually!
Dyno pulls revealed that the Supra's BMW-sourced turbo-six overdelivers on its power rating! 339 horsepower and 579Nm of torque at the wheels!
In their recent test, the 2020 Toyota Supra hurried from zero to 60 mph in 3.8 seconds and crushed the quarter-mile in 12.3 seconds at 113 mph.
The fact that it outperforms more powerful coupes such as the BMW M2 Competition and nudges into the BMW M4'sterritory got these guys thinking: Might the Supra's BMW-sourced turbocharged 3.0-liter inline-six be underrated in a similar way to the twin-turbo V-8 in the BMW M5 Competition, which just tried to spin the wheels off the dyno?
After lashing down Toyota's new sports car, they discovered that, even with the power-sapping driveline losses of its transmission and rear axle, the Supra puts down 339 horsepower and 579Nm of torque at the wheels. This means 400+HP at the crank!
That's slightly better than the 335 horses Toyota said the car would produce at the crank and a considerable jump from the 494Nm of torque the company promised.
While modern drivetrains have become highly efficient at transferring power, the extra power that the Supra is putting to the ground helps explain its impressive accelerative ability!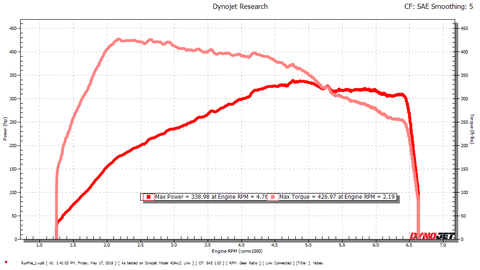 Source and Dyno video at Car and Driver
Leave a comment