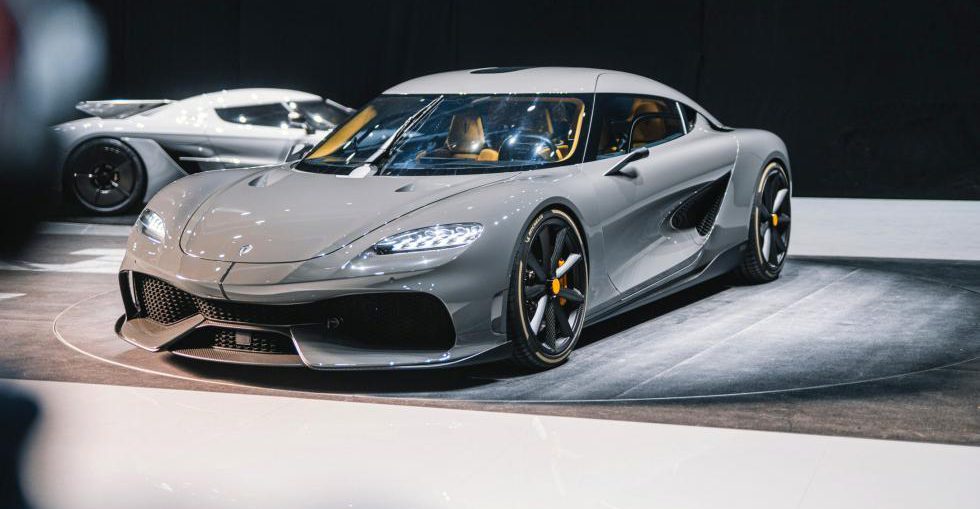 Talk about surprises. This is the Koenigsegg Gemera, and it is a family car. Who would have thought that? The Swedish hypercar builder proves right away that not every exclusive family container needs to be an SUV – perhaps even more surprising.
The Gemera comes with four seats, heating and cooling cup holders, infotainment for each row of seats, wireless charging for telephones and space for luggage. Oh, and not to forget, 1730 hp and 3500 Nm of torque.
SPECS KOENINGSEGG GEMERA
The 0-100 time of the Koenigsegg Gemera is 1.9 seconds, the top speed is 400 km/h. In a four-seater! Part of the power comes from a Koenigsegg showpiece: the Freevalve engine, a 2.0-liter biturbo three-cylinder with individually controlled valves (and therefore without camshaft or timing chain).
The Tiny Friendly Giant, as the brand calls it, generates around 600 hp and 600 Nm. This little bastard runs very satisfied if you feed him polar-friendly ethanol (E85).
The rest of the power comes from three electric motors, one per rear wheel and another on the crankshaft of the engine. Purely electrically, the Koenigsegg Gemera generates a hefty 1100 hp, with which it reaches 300 km/h.
The 800-volt battery provides 50 kilometers of full electric range. Torque vectoring can control each wheel separately to deliver the power at the desired angle. In addition, the rear wheels also steer. Of course, the two doors open upwards, in the end it's still a Koenigsegg.
Moreover, the Koenigsegg Gemera should be very safe. The carbon fiber monocoque is the first line of defense in an accident. Six smart airbags and even Isofix must keep the passengers safe. There are also driving assistants, traction control, anti-slip and ABS.
Koenigsegg is planning to build only 300 of the Gemera for a price close to +- 1 million euros. Christian von Koenigsegg calls the Gemera "a completely new category of cars where an extreme mega-car combines a spacious interior with ultimate sustainability."
Leave a comment