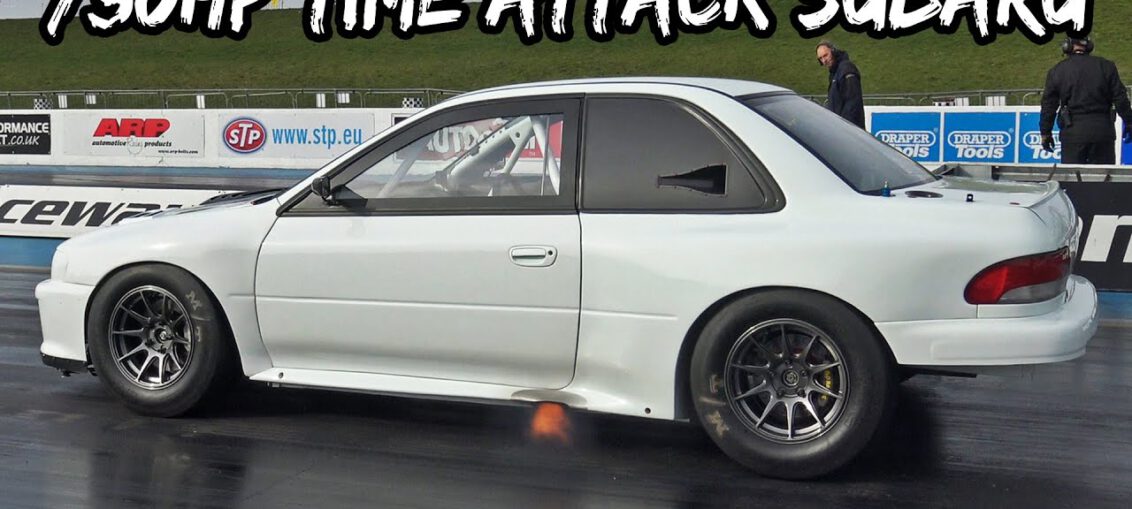 Rich White's '98 Subaru Impreza Type-R is an immaculate build intended to be used for circuits, hillclimb & Time Attack but he fancied seeing what it could do down the 1/4 mile.
Rich bought the car back in 2008 and it's been a long 10 year project to get it where it is today! It's running a 2.35L engine with a BorgWarner EFR9180 Turbo making 732hp on Race Fuel and weighs in at 1100kg.
All work was carried out by Rich himself apart from the paintwork, fitting the cage and building the long engine.
Full Spec
– 1998 Subaru Impreza Type-R (2 Door Import Shell) Carbon WRC Arch Kit with Carbon Bumpers, Doors & Boot Lid
732HP on Race Fuel 2.35L Engine, Billet Crank, Dry-Sumped, 8 Injectors, BorgWarner EFR9180 Turbo, TurboSmart Waste Gate, TurboSmart ALS Valve, 3.5″ Exhaust, Forge Motorsport Custom Intercooler, Radiator Package and Boost Piping. Samsonas 6-Speed Sequential with flat-shift, DSS driveshafts and carbon prop.
Exedy Triple-Plate Clutch ATL Fuel Cell, 4 Lift Pumps and twin 10-bar Bosch 044 Pumps Bremax Custom Wiring Loom, MoTeC C127 Dash and MoTeC PDM, Syvecs S8 ECU mapped by Paul Blamire MSA-Spec T45 Cage, Tubular Subframes, Exe-Tc 4-way dampers, AP Racing Brakes (Willwoods for Drag) 10×18″ RAYS TE37SLs for Circuit & 8×15″ JR Wheels with 26″ M/T Slicks for Drag.
Leave a comment