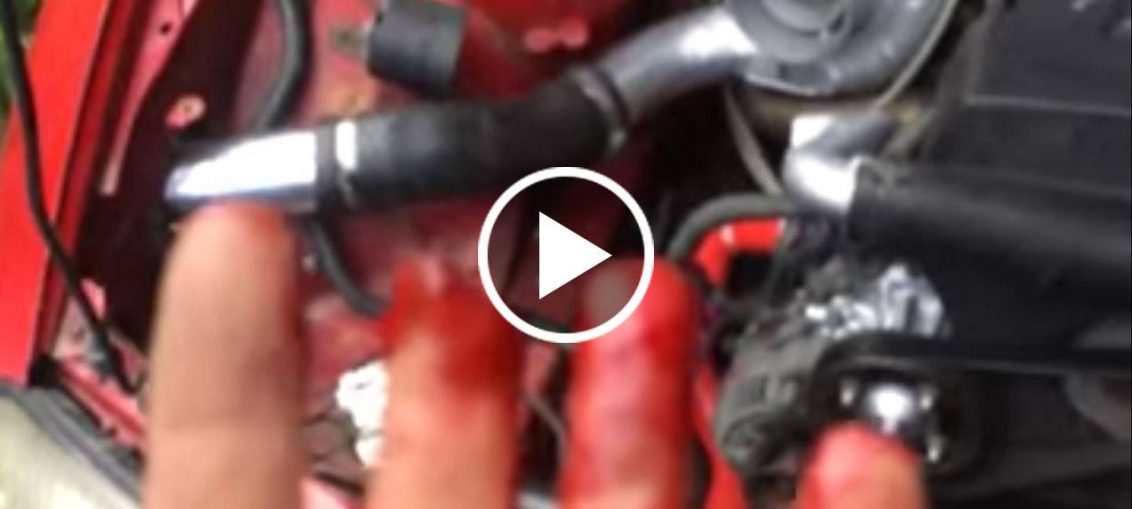 What began as a normal afternoon debugging a problem with his 1JZ swapped turbo Supra, became anything but, very quickly.
Mark Hoey was having some teething issues with his engine swap and new turbo set up, when he decided to tinker around under the hood by himself.
He stated that the issues subsided suddenly, and quickly enough to suck his unsuspecting hand into the turbo, grinding off part of his middle finger, even the bone! Ouch!!!!
His finger got sucked in from a distance of 8 inches! At that moment the engine was running about 6000 rpm at that rpm the turbo activates ofcourse!
The weird and funny thing is, after it all happened he took his camera out of his pocket and began filming his own hand. Wtf! How do you even het the idea to get your phone ou and to film it? LOL
So there we have it kids, turbos are in fact dangerous to your health!(Joke ofcourse). You have to be carefull thats for sure! This must have hurt a lot!
Watch the video below, be warned of the explicity and leave a comment or share this one with your friends. Follow Turbo & Stance also on Facebook and Instagram for all updates and awesome posts! Keep following us and dont hold yiur finger in front of your Turbo!
Leave a comment