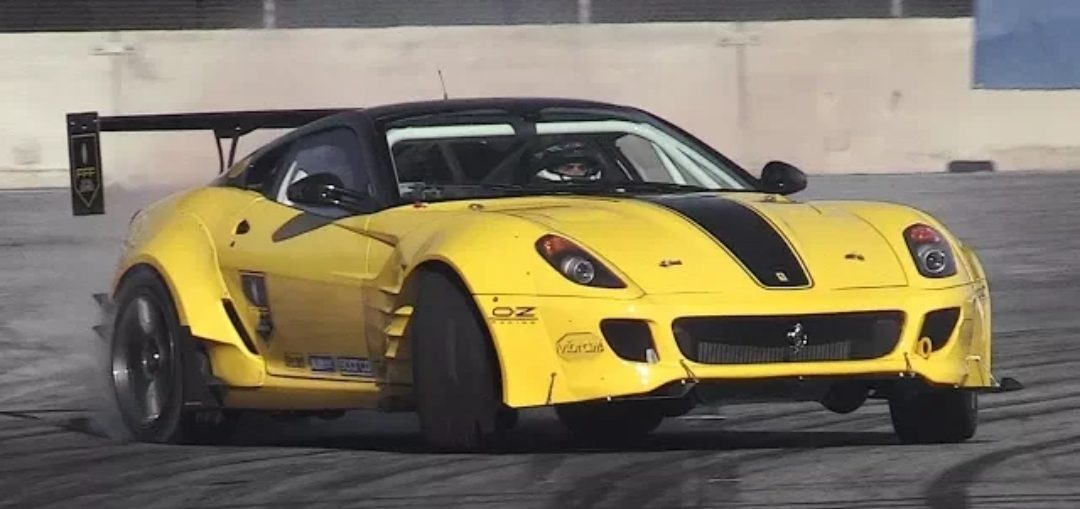 Have you ever heard about a twin-supercharged engine? Well I think so. And what about a twin-supercharged V12 Ferrari engine? It's starting to be a ridiculous thing, doesn't it? It's not over. What would you say if someone built a Ferrari drift car? LoL
Well the result is what you see in this video and it's called Fiorella, a Ferrari 599 GTB drift car powered by it's 6.0-litre V12 engine to which two Rotrex supercharged were added.
That means it's now able to produce more than 900hp. Fiorella was going to be raced by the Italian drifter Federico Sceriffo of the FFF Drift Department team for the whole 2018 Formula Drift season.
But disaster striked april 2018 during the drift sessions at the Long Beach drift event. As result of a small accident the car caught on fire and was totalled because of the flames.
It's painfull to see this awesome Ferrari go up in flames. We hope it will be back soon at the drift events so we can keep enjoying this beast!
Watch both the videos, leave a comment below and share this one with your friends. Don't forget to follow us also on Facebook and check out this website!
Leave a comment