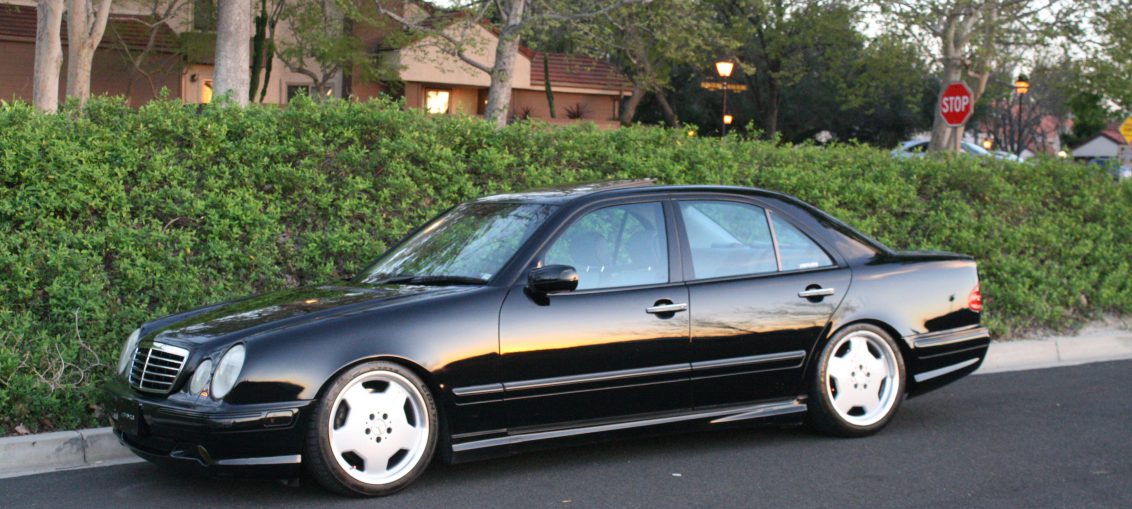 There were four engines that AMG installed in the W210. The first was the E36, M104.995, launched in 1996 for select markets then the M119.980 in the E50 AMG produced from early 1996 until late 1997. This model was assembled in Affalterbach under the one man one engine philosophy, only available in left hand drive European markets although many were exported to Japan from new.
It is estimated around 2800 E50's were ever produced in its limited production run. There was also an option for the M119.980 V8 that was bored out to 6.0L and increased power to 381 PS (280 kW; 376 hp) the cars these were fitted to were designated as the E60 and came in sedan and wagon varieties. A limited edition 6.3L version, also badged E60 AMG were built in 1996 generating 405 PS (298 kW; 399 hp) and 454 ft⋅lbf (616 N⋅m) of torque. In 1998 came the M113 powered E55 which used a 5.4L V8 SOHC 24V to produce 354 PS (260 kW; 349 hp) and 391 ft⋅lbf (530 N⋅m) of torque.
The body styling on all of the W210 AMG models was the same until 2000 when a facelift and interior upgrades were implemented. The W210 E55 was the last vehicle for which a major portion of production took place at AMG in Affalterbach. Production was actually split between Affalterbach and the Bremen Mercedes Benz facility until the end of 2001. Watch the video and leave a comment or share this one with your friends. Follow us also on Facebook!
Leave a comment