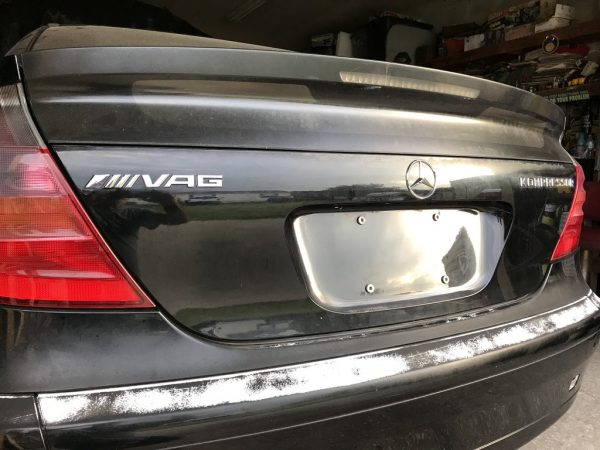 Originally this C230 had the factory boosted supercharged 2.3 L M111 inline-four and a (722.6) five-speed automatic transmission. But the owner from Florida had some badass ideas for this little Merc! He swapped the engine for a VR6 from Volkswagen with a big Turbocharger on it!
The Transmission was swapped to a 722.351 automatic from a 1990 W126 sedan Mercedes, which is a 5-speed transmission, mounted with a modified 24V VR6 Flywheel and a custom adapter plate. The engine was partially built with low compression pistons. He used a HX35 Holset Turbocharger to boost this awesome engine to an unknown power output :).
Watch the video below, leave a comment or share this project with your friends. Follow us also on Facebook!
Leave a comment