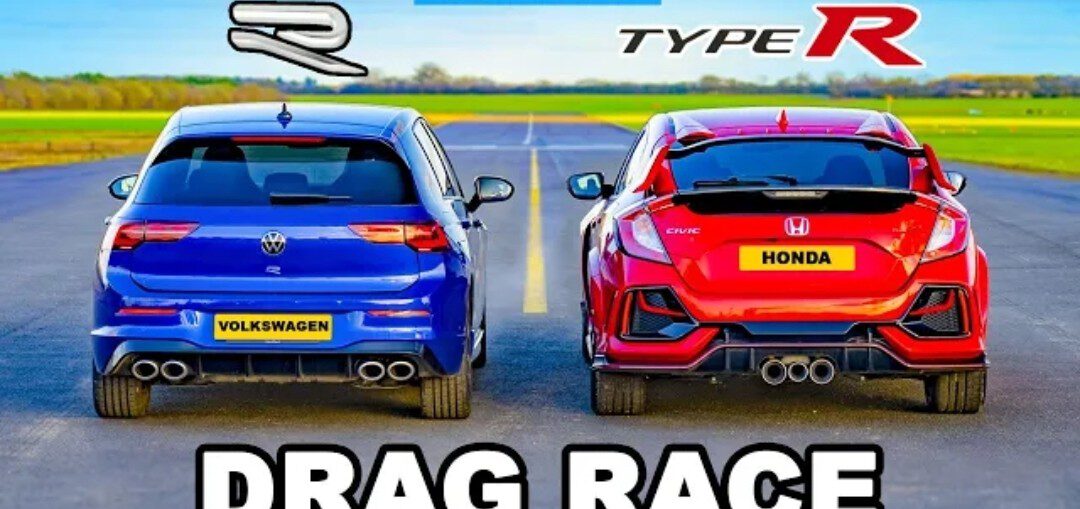 In the mood for a hot hatch drag race? Of course you are! The Honda Civic Type R is one of the most popular hot hatches on the planet.
From either the front or the back, it's instantly recognisable as a Type R! Once you take a closer look, you'll find a 2-litre 4 cylinder turbocharged petrol engine under the bonnet, which will deliver 320hp and 400Nm.
So looks and performance are all good – but what chance does it stand against the new Golf R over the quarter-mile? Just like the Type R, the Golf is powered by a 2-litre 4 cylinder turbocharged petrol to deliver 320hp.
However, the Golf R can deliver slightly more torque, coming in at 420Nm. But that's not all! While the Type R is just FWD and a manual, the VW has AWD as well as launch control! Does the Honda stand a chance? You'll have to keep watching to find out!
Leave a comment