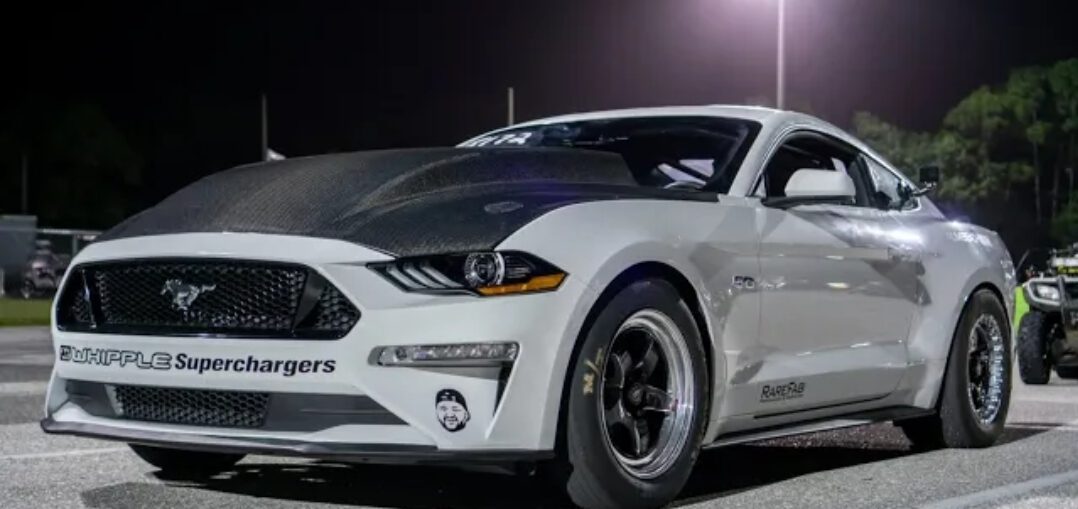 Fresh out of dyno tuning, RareFab & Palm Beach Dyno took Carlos Vera's Whipple Supercharged 2018 Mustang GT to Palm Beach International Raceway to make some shakedown passes.
On only the second pass off the trailer, they were able to reset the S550 overall supercharged record, as well as the 10R80 supercharged record going 8.4 at 166 mph!
All of this was done with Whipple's Gen 5 3.0L Supercharger on only a 3.5 inch pulley, with plenty of boost still on tap! Another badass build by RareFab & Palm Beach Dyno as part of an ongoing partnership between the two companies.
Full Mod List:
2018 Mustang GT 10R80
RareFab Built
Palm Beach Dyno Tuned
Whipple Gen 5 3.0L Supercharger
RPG Racing Engines Sleeved Long Block
ID 1700s
E85
Triple Pump Fuel System
RareFab Built 10R80 Transmission
Circle D Converter
Carbon Fiber Driveshaft
DSS Axles
BMR Suspension & K-Member
Viking Front & Rear Shocks/Struts
Weld S71 Wheels
Leave a comment