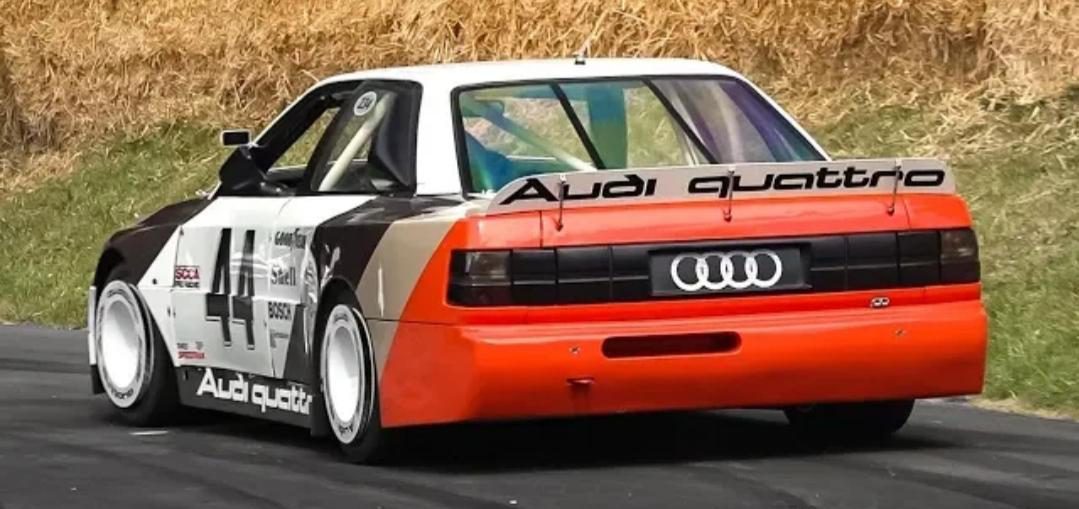 When Audi introduced its Audi 200 Quattro for the Trans-Am championship, where two-wheel-drive and powerful naturally-aspirated engines were the standard, it was much criticized by the top manufacturers of the series (Ford and Chevrolet).
But even being the less powerful car of the lot, it immediately demonstrated to be the one to beat thanks to the four-wheel-drive powertrain.
The engine used was the production 2.1-litre turbocharged 5-cylinder engine modified in order to produce around 510 hp (550 by the end of the season) at 7,500 rpm and 530 Nm of torque at 6,000 rpm. Audi won the championship thanks to Hurley Haywood (winner of the 1988 drivers' championship), Hans-Joachim Stuck and Walter Röhrl.
The Audi 200 it was able to achieve 8 victories out of 13 races. During the season, organizers tried tighten the reins on the 200 by increasing its minimum weight by 100 kg, then by mandating a tighter air restrictor, but both attempts failed.
The only way to end Audi's supremacy was to ban the 200. So for the 1989 season the rules were changed, only allowing cars with American engines and two-wheel-drive to compete
Leave a comment