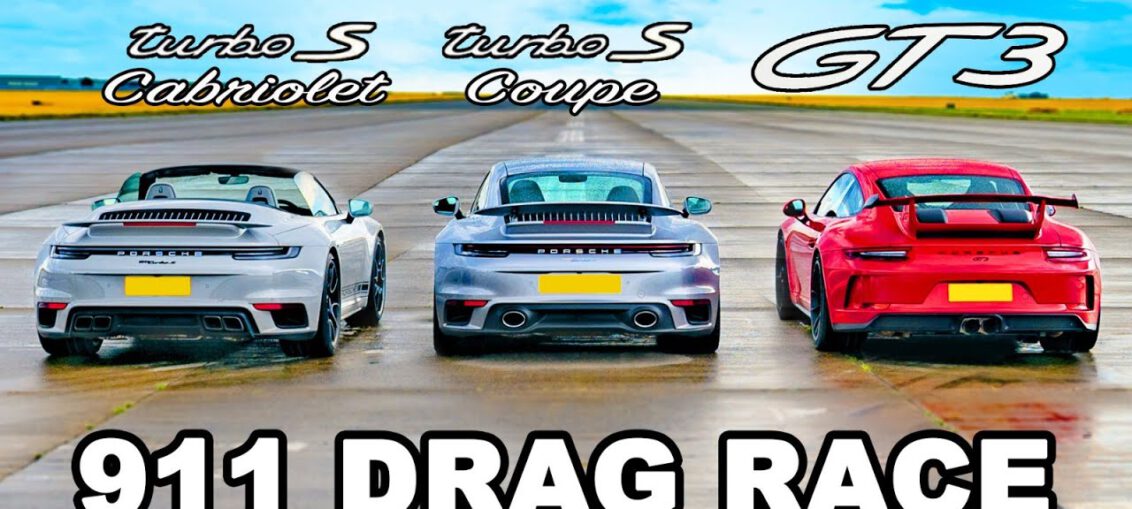 Here we go Porsche fanboys… This one's for you! We've got our hands on the new 911 Turbo S coupe, the new 911 Turbo S cabriolet, and a 911 991.2 GT3!
Of course, the two turbos put down the same amount of power from their 3.8-litre flat-six twin-turbos, producing 650hp and 800Nm of torque! As for the GT3, it's powered by a 4-litre naturally-aspirated flat-six which can produce 500hp and 460Nm.
So how do you think this one will play out? Can the cabriolet keep up with the lighter coupe? Or will the even lighter GT3 spring a surprise on our reigning quarter-mile king? There's only one way to find out… LET'S RACE!
Leave a comment