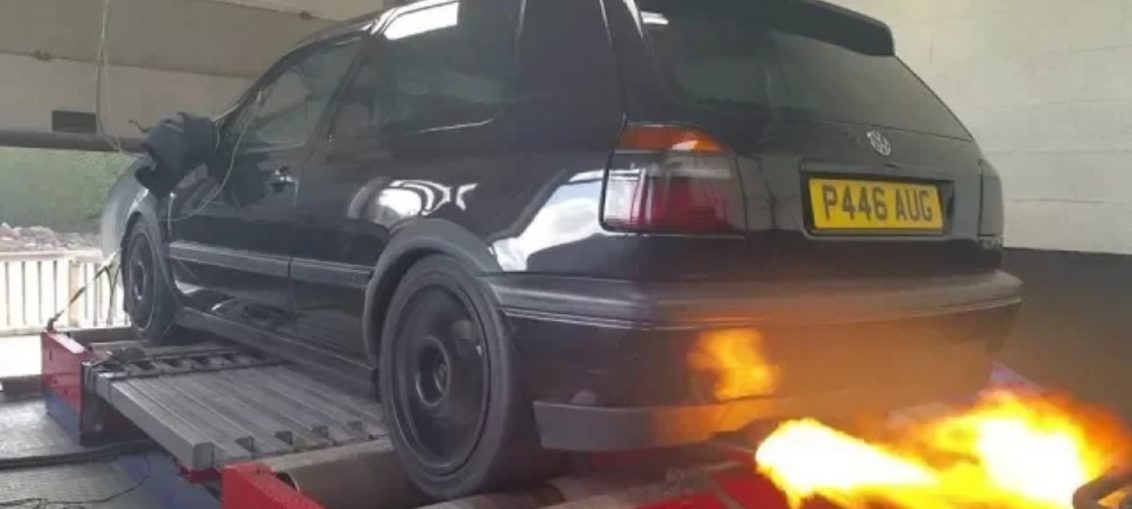 Joe Bristow in the UK's quickest Mk3 Golf. It runs a fully built Volvo 2.3 5 Pot conversion with GT35 Turbo, with some changes made over the Winter, it has gained a new intercooler, boost now at 2.2 bar, exhaust mods and some fuel system changes, as well as the big one 4WD !
This was not easy Joe explained – It's running a syncro rear axle modified to fit an s3 quattro awd system which is then custom adapted to fit the volvo gearbox. Worth the hard work.
Last dyno'd at 673HP. It ran a 10.13 @ 139mph back and March and was hoping to dip into the 9's at the GTI Spring Festival at Santa Pod Raceway.
Although it wasn't performing as well in the warm weather, it still managed several low 10 second runs, with a best of 10.34 @ 135mph. Won't be long until Joe dips into the 9's.
Leave a comment