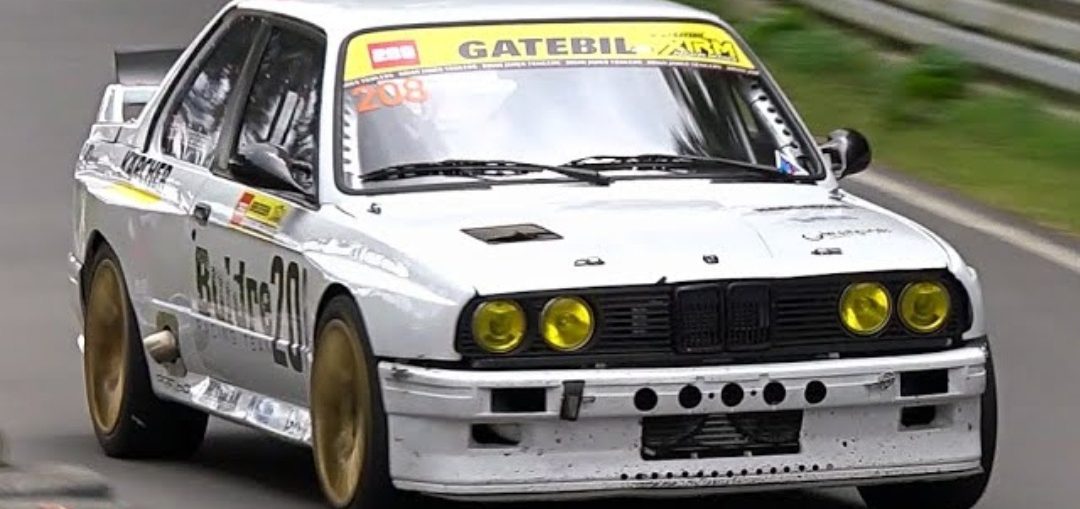 Trying Hillclimb Racing for the first time on th last edition of Osnabruck Hillclimb, coming from Norway, this is Stig Bredesen´s BMW E30 Turbo Monster, tuned for the Gatebil Extreme series.
Powered by a turbocharged M50B25 3.0L Engine unit producing 870Hp/965Nm, it is quite the animal to tame on the narrow German Hillclimb. Bought in 2011 and still retaining much of the original bodywork, the similarities to its initial spec pretty much stop there.
Almost everyhting has either been rebuilt or replaced for Racing-spec parts that can ensure reliability for such a powerful amchine. The 1137Kg machine uses now a Precision 6466 BB turbo, Drive-by-wire throttle, a Life Racing F88RX ECU, OS Giken differential, GKN Motorsport drive shafts and drive knobs, GKN custom intermediate shaft and Tilton clutch.
KW suspensions are used, among a whole host of other goodies. All this to maintain the immense power produced by the forged M50 Turbo engine under control! Watch the video, leave a comment and follow us also on Facebook!
Leave a comment