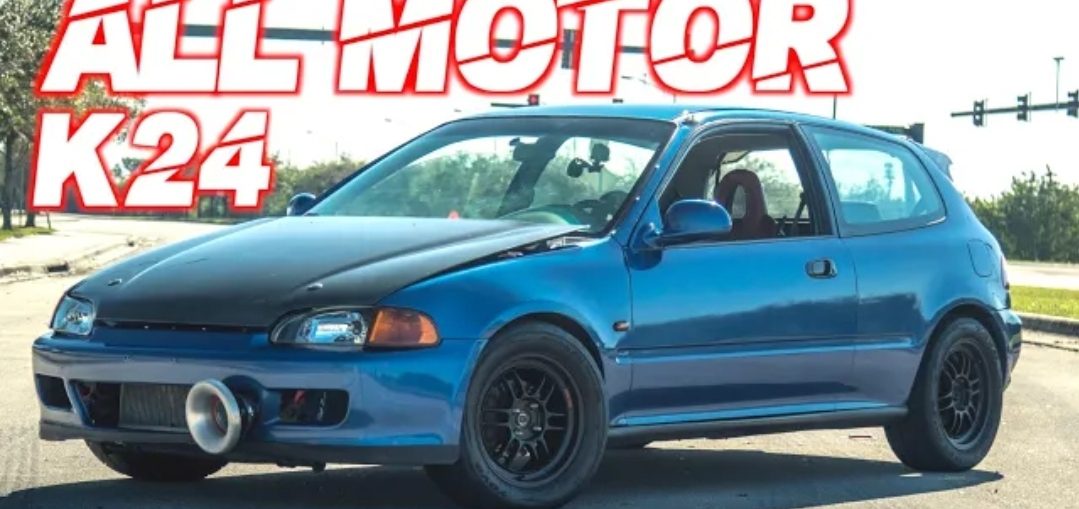 In this episode of TRC they feature Phil's all motor K24 swapped Honda Civic! No Turbocharger, no supercharger just Naturally Aspirated raw power!
It's A bone stock K24 engine, the head and manifold is ported, supertech spring, ferrea valves, drag cartel 3.2 cams and that's it pretty much! That all is good for 309HP!
Watch the video below, leave a comment and share this one with your friends. Follow us also on Facebook, Pinterest or Instagram!
Leave a comment