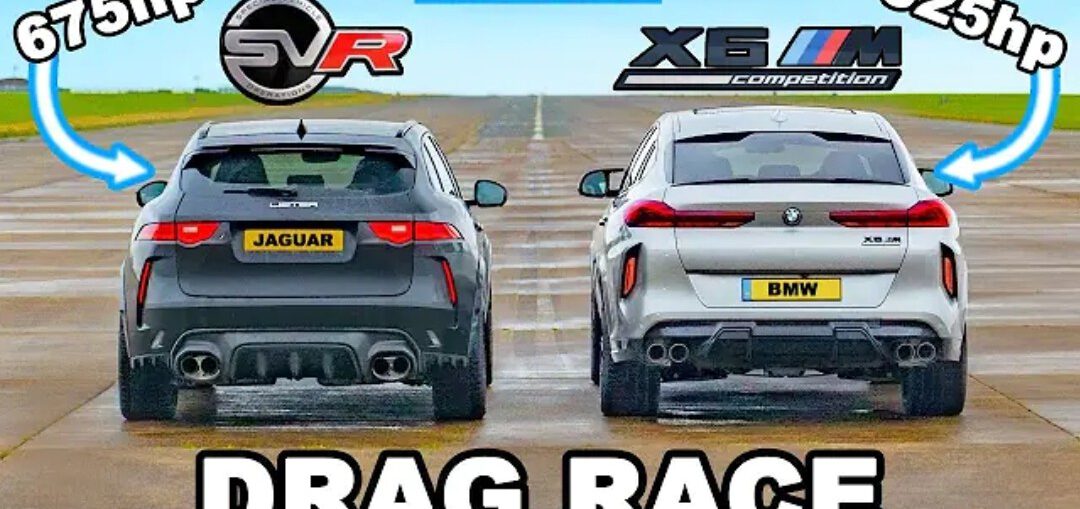 It's time for a BMW X6M vs Jaguar F-Pace SVR drag race! Think it sounds unfair? Well, it normally would be… But this is no ordinary F-Pace!
It's been tuned by Lister and is called the Stealth, and whereas the regular SVR would pump out 550hp & 700Nm from its 5-litre supercharged V8, it now delivers 675hp & 881Nm!
As a result, it's now more powerful than the BMW X6M, which puts down 625hp & 750Nm from its 4.4-litre twin-turbo V8. What's more, the Lister is actually more than 300kg lighter than the BMW!
It's not all positive though. Even though it's up on power, it's lacking one feature the X6M has – launch control! Will it make a difference? You'll have to keep watching to find out!
Leave a comment